What is the President's Impact Academy?
Laureates of the President's Impact Awards (PIA) are designated by the University as members of the President's Impact Academy, which meets to discuss matters relevant to research impact, offers advice to the Vice President, Research and Innovation, and Strategic Initiatives and advocates for sustained excellence in research and innovation impact within and outside of the University.
How do I become a member of the President's Impact Academy?
President's Impact Academy members are selected via the nomination process for the President's Impact Awards (PIA). For more information about the awards and process, visit President's Impact Awards & Academy.
Ajay Agrawal
Rotman School of Management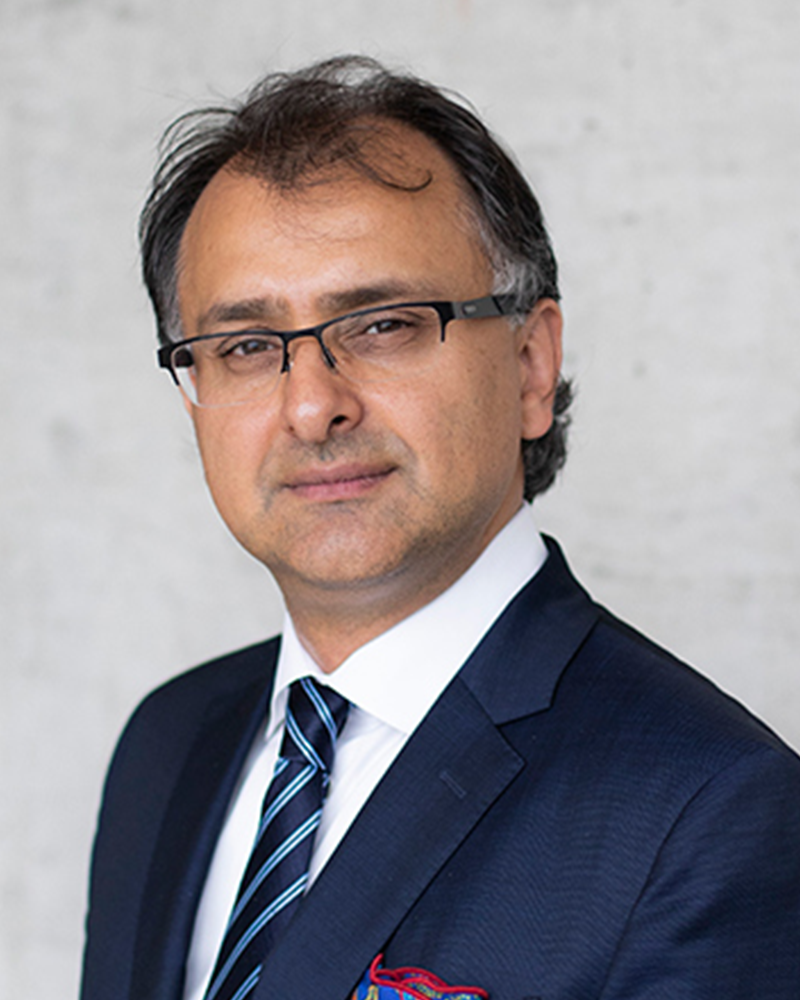 For his application of economic theory to the problem of market failures associated with transforming scientific inventions into scalable companies that benefit society – now adopted by many other universities around the world.
Professor Ajay Agrawal's pioneering research on innovation and entrepreneurship led to unique insight into market failures, which inspired his conceptualization and design of the ground-breaking Creative Destruction Lab (CDL) program. With the mission of "enhancing the commercialization of science for the betterment of humankind," the CDL engages entrepreneurs, scientists, economists, investors, policy makers, and graduate students in a highly structured manner that helps innovators transition their work from science projects into financeable companies.
The CDL model has achieved both local and international success in its expansion to twelve sites, with locations across several university campuses in cities such as Oxford, Paris, Berlin, Seattle, Atlanta, Vancouver, and Montreal to name a few. Thousands of MBA students from across these universities benefit from a specialized curriculum that combines theory with learning-by-doing facilitated by the CDL process.
The program has impacted the lives of over 6,000 inventor entrepreneurs. Over a thousand companies have now graduated from CDL, facilitating the creation of tens of thousands of jobs and the creation of over $25 billion in equity value. In supporting these ventures, Agrawal's CDL has made immeasurable contributions across a broad spectrum of technologies, such as artificial intelligence, robotics, material science, quantum computing, and across a wide range of industries including finance, health care, pharmaceuticals, agriculture, energy, retail, manufacturing, and environmental protection.
George Dei
Ontario Institute for Studies in Education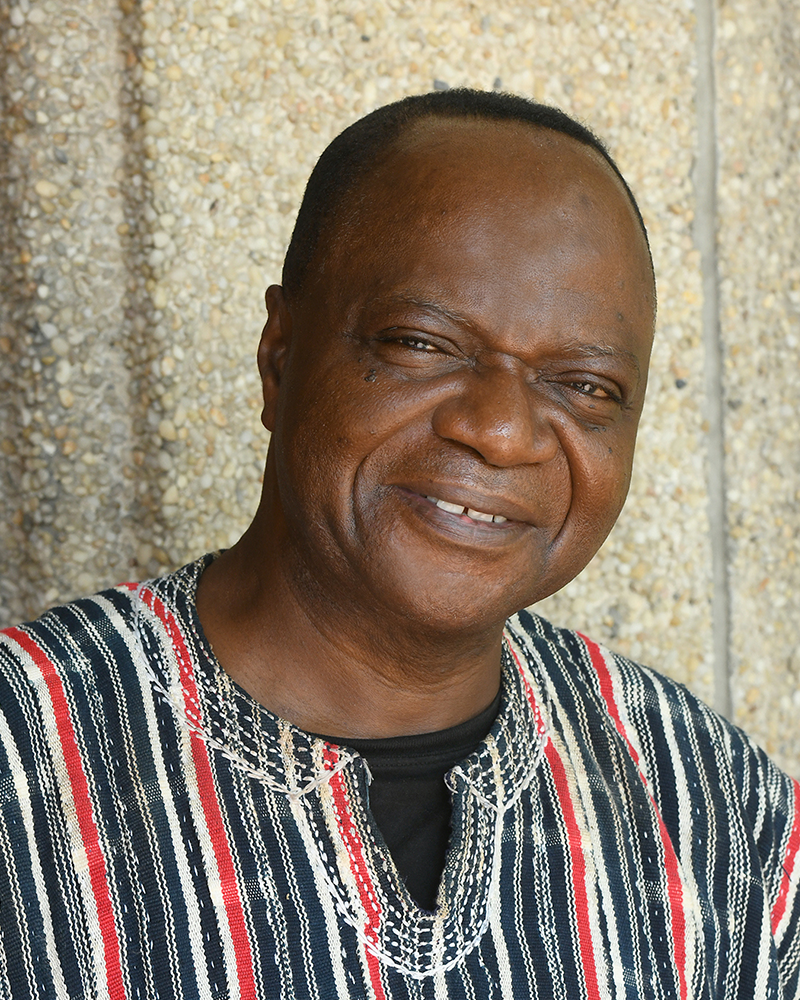 For influential work advancing anti-racism, equity, anti-colonial thought and African Indigeneity in education and sustained impact on policies, practices and advocacy for inclusive schooling and Black youth's educational success.
Professor George Dei's research has made profound and ongoing impacts on social justice education in Canada and internationally. As one of Canada's foremost scholars on race, anti-racism, African Indigeneity and anti-colonial thought, his original research has significantly influenced anti-racist, de/anti-colonial, and inclusive education policies and practices at provincial, board, institutional and educator levels, as well as community activism pushing for practices to enhance Black and minority youths' educational success.
Dei's research has consistently focused on impact beyond the academy to challenge racism and other oppressions, advocating for marginalized youth and equity in education. His scholarship on Africentric schooling has been instrumental in advancing inclusive education opportunities for Black youth in Canada, such as through the Toronto District School Board's innovative Africentric Alternative School, Africentric secondary programs and Centre of Excellence for Black Student Achievement. A generous and community-minded scholar, Dei has worked closely with many non-academic organizations, including government agencies and ministries, school districts, research institutes, educator associations, community and parent groups, to advance impact, as well as raising critical awareness through speaking opportunities and the media for wider public debate. His prolific research and knowledge mobilization work has had great impact on large numbers of educators, students and families.
As a transnational scholar using his research to redefine relationships between the global North and South, Dei has also influenced inclusive schooling and professional development in Africa. As evident from his many prestigious awards and recognitions, Professor Dei's highly regarded scholarship has had a deep impact on inclusive and anti-colonial education for the success of all students in Canada and internationally.
Ito Peng
Faculty of Arts & Science
Prof. Peng is also the recipient of the 2023 Carolyn Tuohy Impact on Public Policy Award.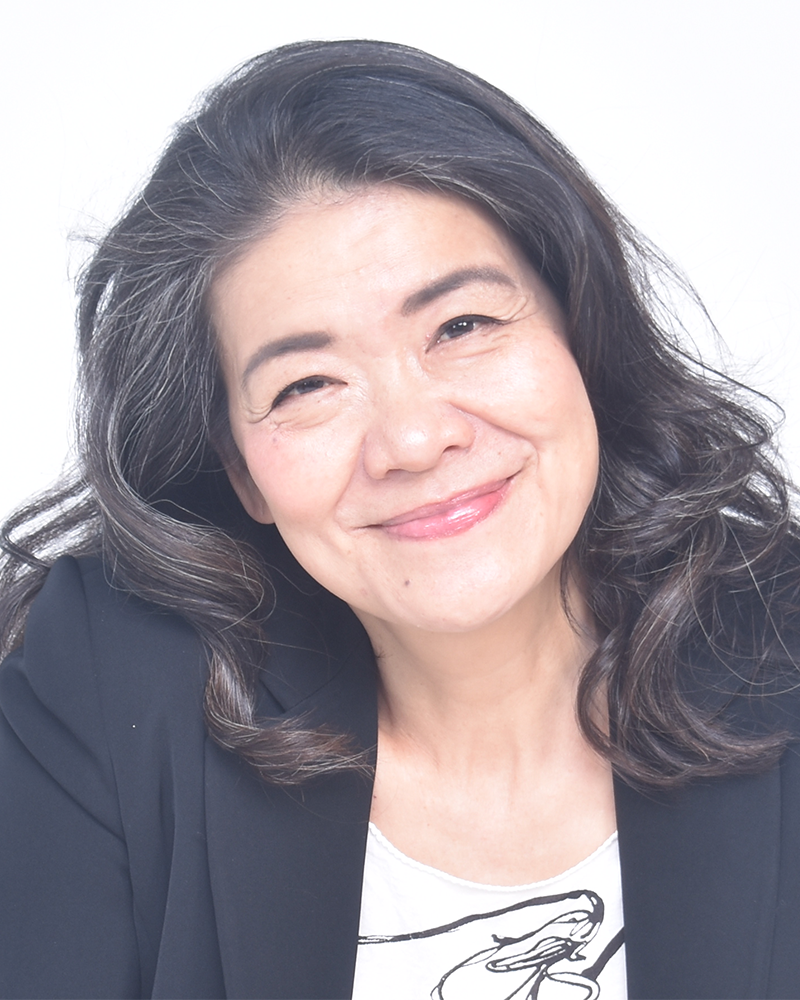 For global social policy leadership informing national and international policy bodies on issues of gender, the work of care and care migration.
Ito Peng is an internationally acknowledged thought leader on the national and international care economy, issues of gender equality, care work, transnational care migration, and the multidimensional and interlocking dependencies between the Global North and South through the work of global care migration. Her research and policy recommendations have been used and included in reports by key global policy institutions, including the World Bank Group's gender strategy reports, the International Labour Organization's (ILO) Care Work and Care Jobs report, and UN Women's Progress of the World's Women reports and Care Economy Project.
In Canada, Peng was instrumental in developing a national conversation with Canadian women business leaders on the care economy, Women-to-Women, with the Asia Pacific Foundation of Canada. Her work with Women-to-Women also involved consulting with the federal government and had an indelible impact on the 2019 federal budget bill that made investing in child care an economic priority.
Peng is a sought-after global social policy expert and advisor/consultant to key government and global policy bodies, including Statistics Canada, Asia Pacific Foundation of Canada, Women and Gender Equality Canada, the Korean Ministry of Gender Equality and Family, Korean Women's Development Institute, UN Women, the UN Department of Economic and Social Affairs (UNDESA), the UN Research Institute for Social Development (UNRISD), the ILO, and OXFAM.
Yu Sun
Faculty of Applied Science & Engineering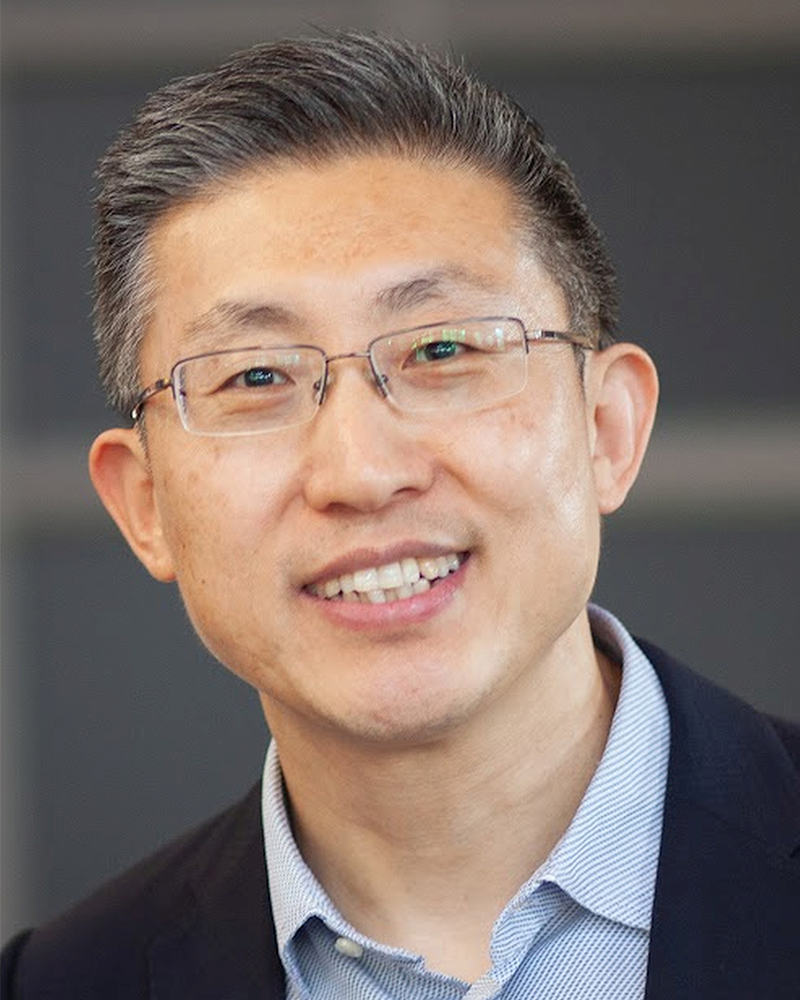 For outstanding contributions to robotics at micro-nano scales, whose far-reaching impacts include transformative infertility treatments for patients and materials characterization techniques for industry.
Professor Yu Sun is an internationally renowned roboticist and the founding director of the University of Toronto Robotics Institute, Canada's largest and most diverse robotics research program. His breakthrough robotic micro- and nanomanipulation work has spurred innovation in healthcare and industry, resulting in significant translational impact.
Sun's many firsts include a framework for autonomous robotic cell manipulation that incorporates high resolution, low depth-of-field microscopy visual feedback, high-precision position feedback, and nanoNewton force feedback. His minimally invasive cell surgery technologies have undergone clinical trials and have significantly improved clinical outcomes. These techniques are particularly impactful for treating the one in six couples that experience infertility globally. For instance, he developed the first robotic human sperm and oocyte surgery system for clinical in vitro fertilization, resulting in the world's first robotic human fertilization.
The micro-nanoNewton force sensors Sun invented solved the long-standing challenge of the lack of force feedback in robotic micro-nanomanipulation. The force sensors have been commercialized and adopted by over 100 companies and institutions in 27 countries for micro-nanomanipulation and materials characterization. NASA used the force sensors to optimize the response of the James Webb Space Telescope's microshutters.
Sun also invented the first fully closed-loop controlled nanorobotic system for operation inside electron microscopes. This innovation has transformed manual joystick-controlled manipulation inside electron microscopes into an automated operation, vastly improving efficiency by streamlining the characterization of nanomaterials and semiconductor devices. This collaboration with Hitachi led to an NSERC Synergy Award for Innovation.
Ontario COVID-19 Science Advisory Table Leadership
Dalla Lana School of Public Health, Faculty of Arts and Science, Temerty Faculty of Medicine
Baycrest Health Sciences Centre, Hospital for Sick Children, Sinai Health System, Unity Health, University Health Network, Women's College Hospital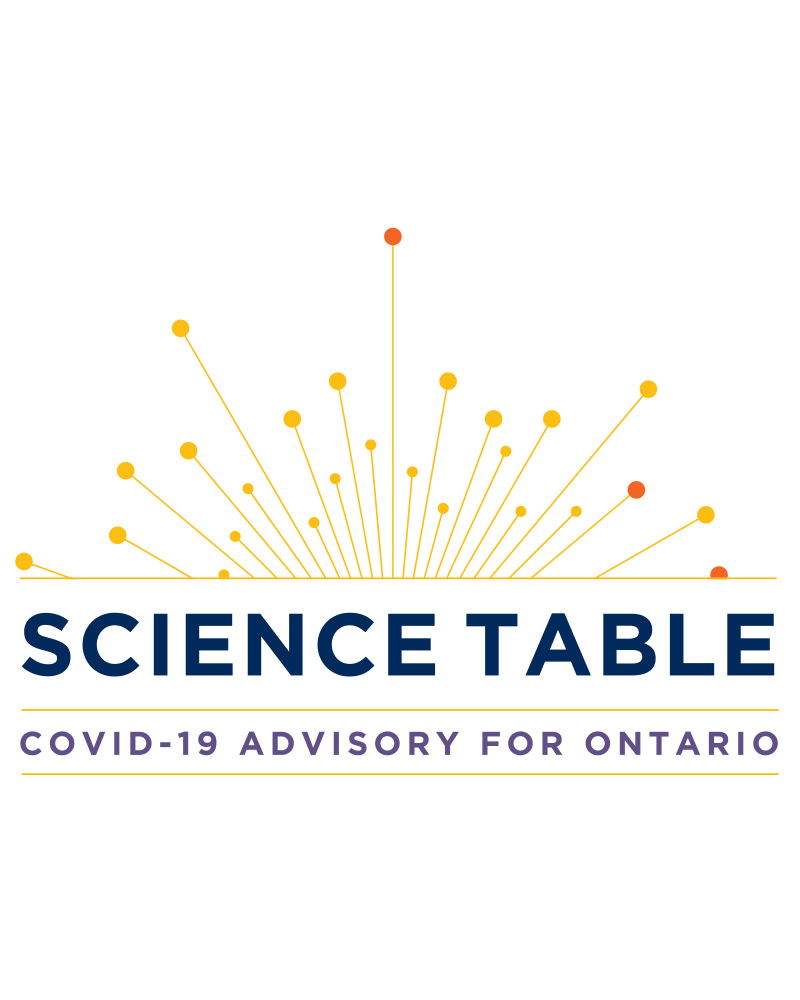 For outstanding contributions and dedication to supporting evidence-informed decision making and response to the COVID-19 pandemic in Ontario and nationally.
The Ontario COVID-19 Science Advisory Table (Science Table) was a vital source of evidence-based analysis informing Ontario's response to the COVID-19 pandemic. A uniquely collaborative and multisectoral body initially hosted by the Dalla Lana School of Public Health, the Science Table brought together interdisciplinary expertise to analyze and interpret emerging COVID-19 research and data to support a rapid response to urgent pandemic decisions. Thirteen University of Toronto faculty members, named below, played instrumental leadership roles, while many more contributed their expertise and time to Science Table working groups, modelling and scientific briefs (see https://covid19-sciencetable.ca/about/).
The Science Table's collaborative work changed policy, public awareness and clinical practice over the course of the pandemic. For example, Science Table analysis demonstrated a higher burden of infections and deaths in low-income neighborhoods, which helped to inform an equity-based vaccine roll out strategy that targeted 'hot spots' – an important shift from the traditional age-based approach to vaccine allocation. This strategy brought scarce vaccines to vulnerable communities, saved lives, and preserved health care capacity.
The Science Table had broad impact across key pillars of the pandemic response. Modelling of the pandemic's trajectory informed health care system planning and public health measures. Clinical guidelines developed by the Science Table informed COVID-19 treatment and were rapidly shared among frontline providers, impacting clinical decision making in a complicated landscape characterized by resource scarcity and rapidly shifting evidence. The Science Table offered evidence-based analysis on complex and controversial topics related to pandemic response (e.g. accuracy of wastewater data for COVID surveillance) and clinical uncertainty (e.g. Long COVID), which supported evidence-based policy decisions. Its COVID-19 Dashboard became a go-to source for information about the state of the pandemic and had nearly 3 million views.
The Science Table was "radically transparent" in its work, with briefs and analysis released to decision-makers and the public simultaneously, and became a trusted source of information during a period of crisis. Members provided clear, evidence-informed, interdisciplinary analysis and were often called on by the media to give expert opinions on complex issues. Science Table analysis, advice and recommendations played a crucial role in the pandemic response, and its model of transparent synthesis of complex scientific and public policy issues is a model for future advisory tables.
Scientific Directors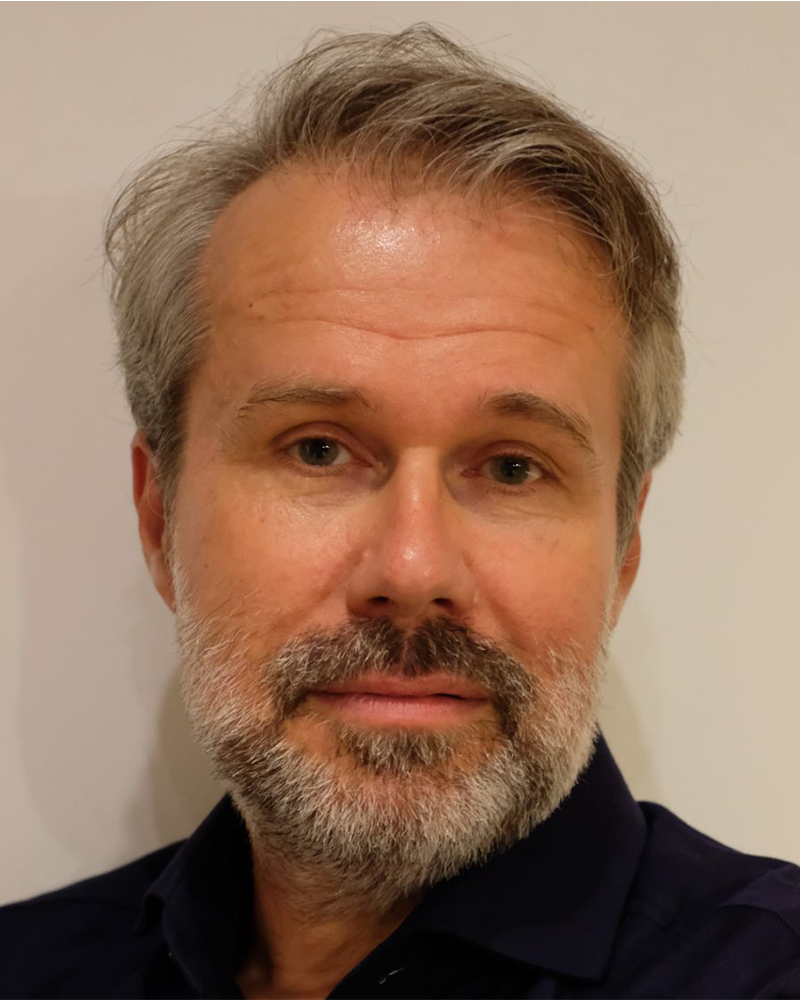 Peter Jüni
Temerty Faculty of Medicine
Unity Health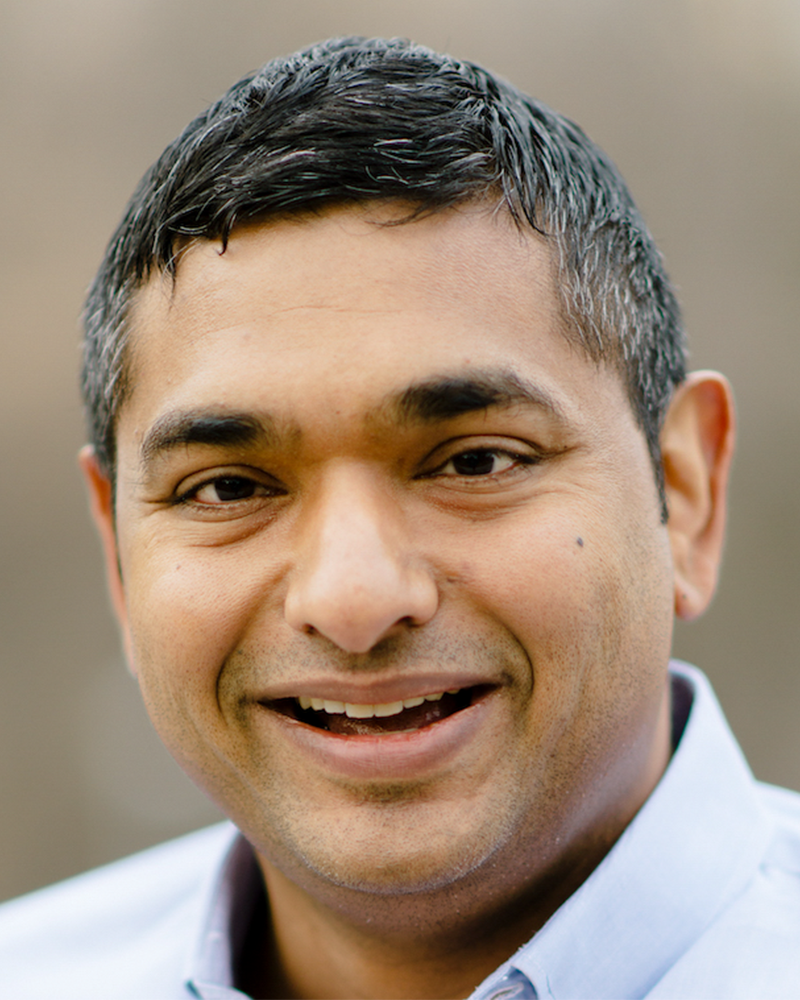 Fahad Razak
Temerty Faculty of Medicine
Unity Health
Co-Chairs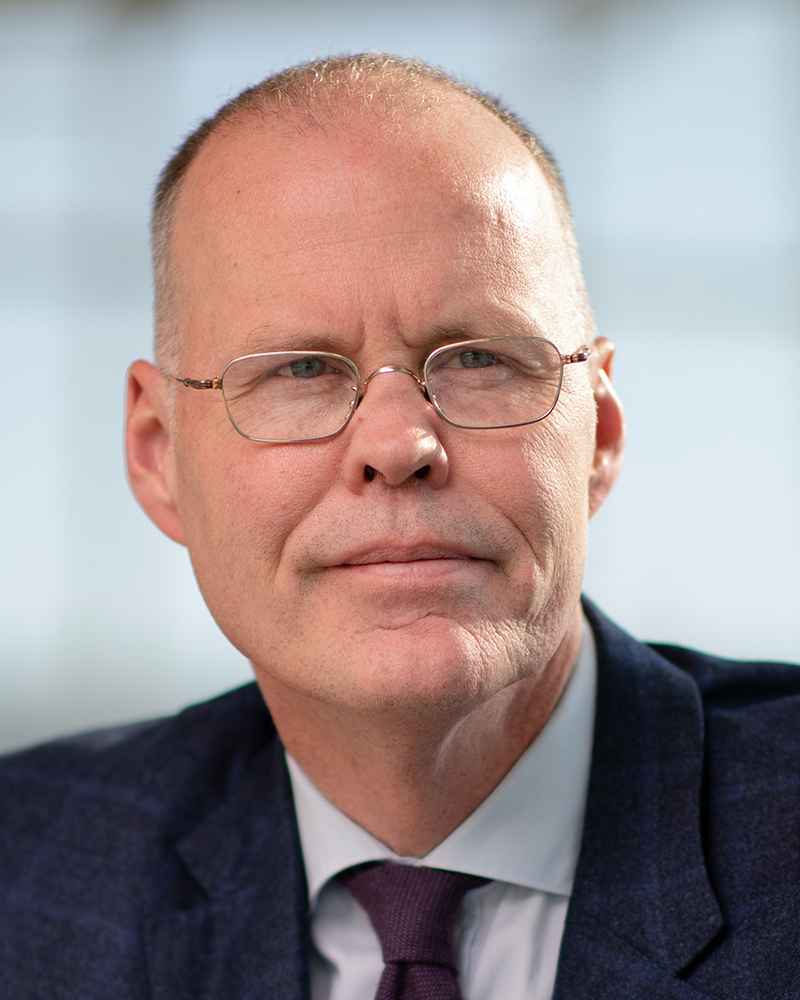 Adalsteinn Brown
Dalla Lana School of Public Health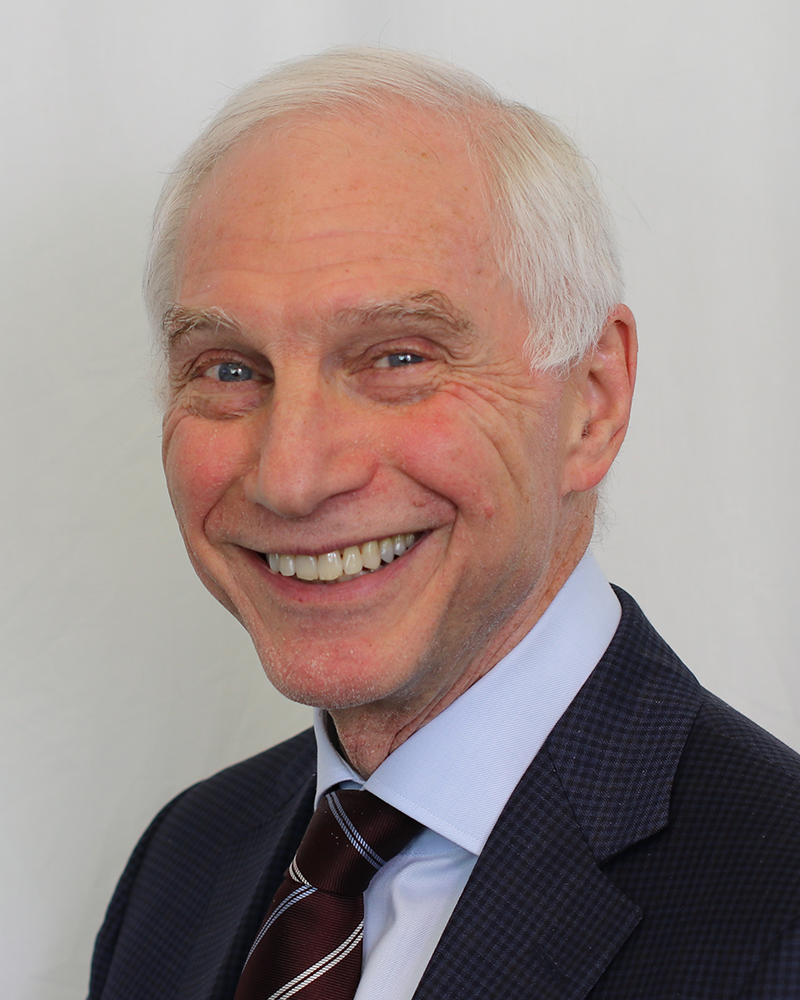 Brian Schwartz
Temerty Faculty of Medicine
Public Health Ontario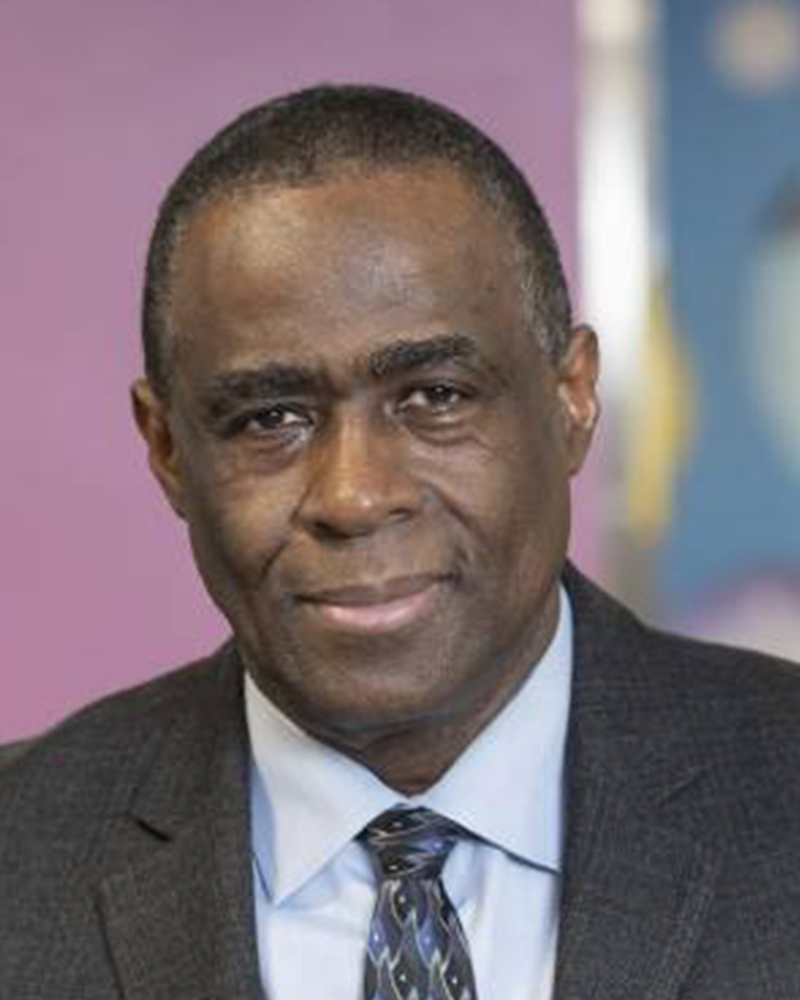 Upton Allen
Temerty Faculty of Medicine
Hospital for Sick Children
Assistant Scientific Directors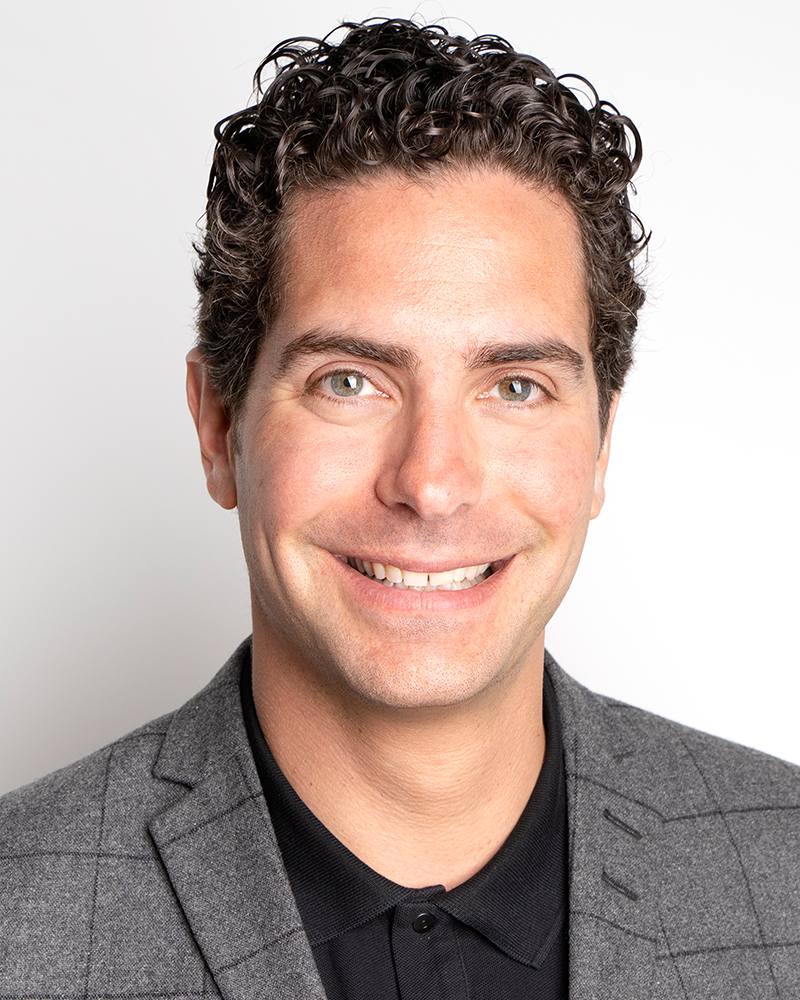 Nathan Stall
Temerty Faculty of Medicine
Sinai Health System
Karen Born
Dalla Lana School of Public Health
Director of Communications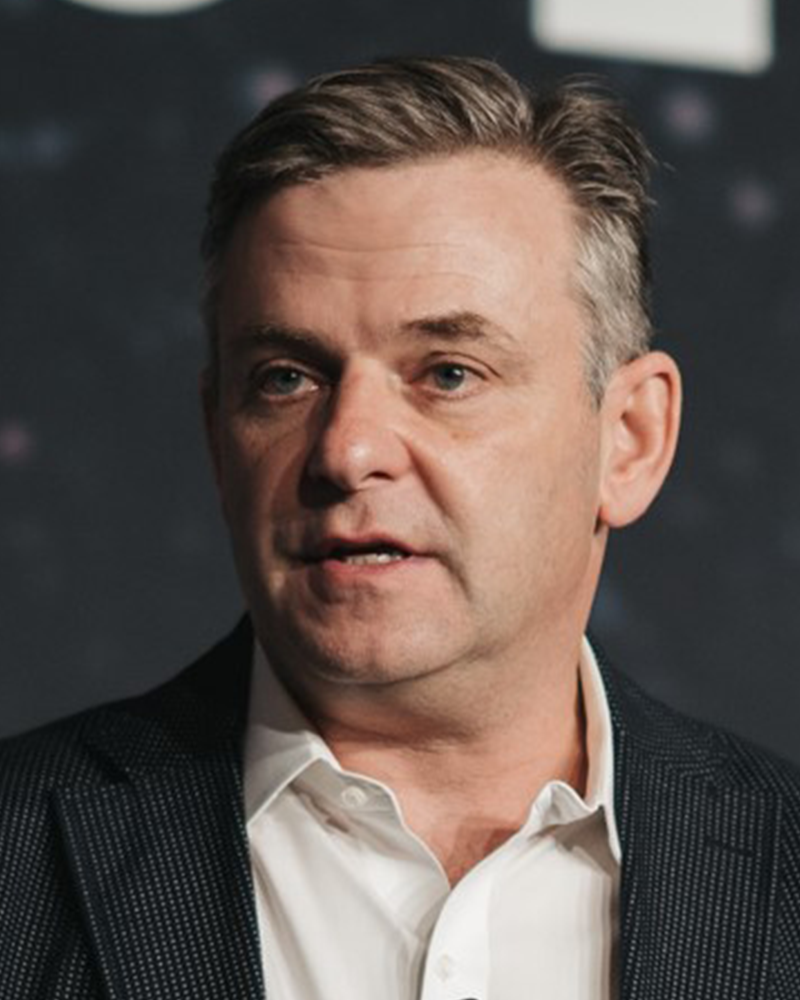 Robert Steiner
Dalla Lana School of Public Health
Working Group and Partner Table Leads
Modelling Consensus Table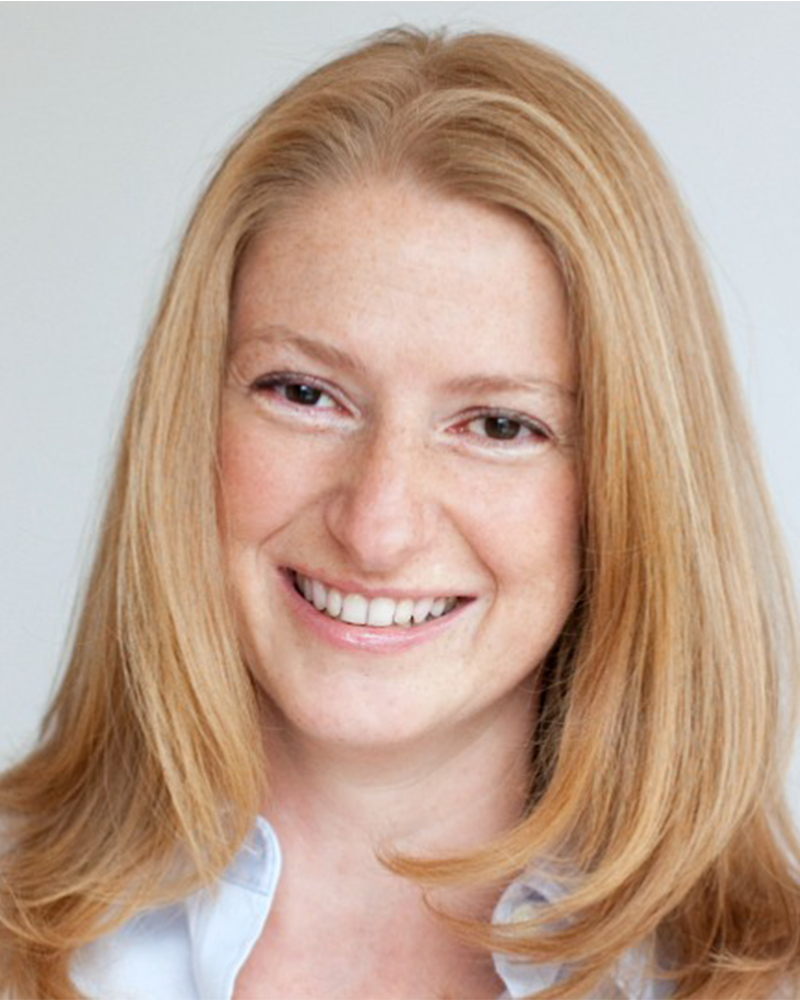 Beate Sander
Dalla Lana School of Public Health
University Health Network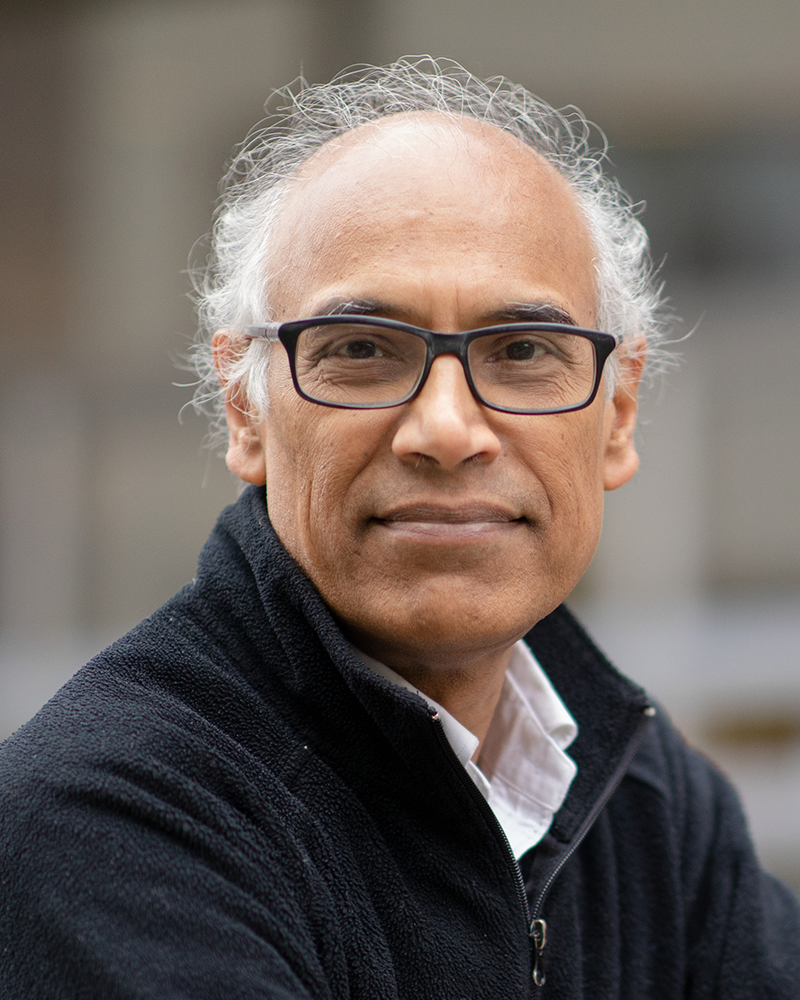 Kumar Murty
Faculty of Arts & Science
Congregate Care Setting Working Group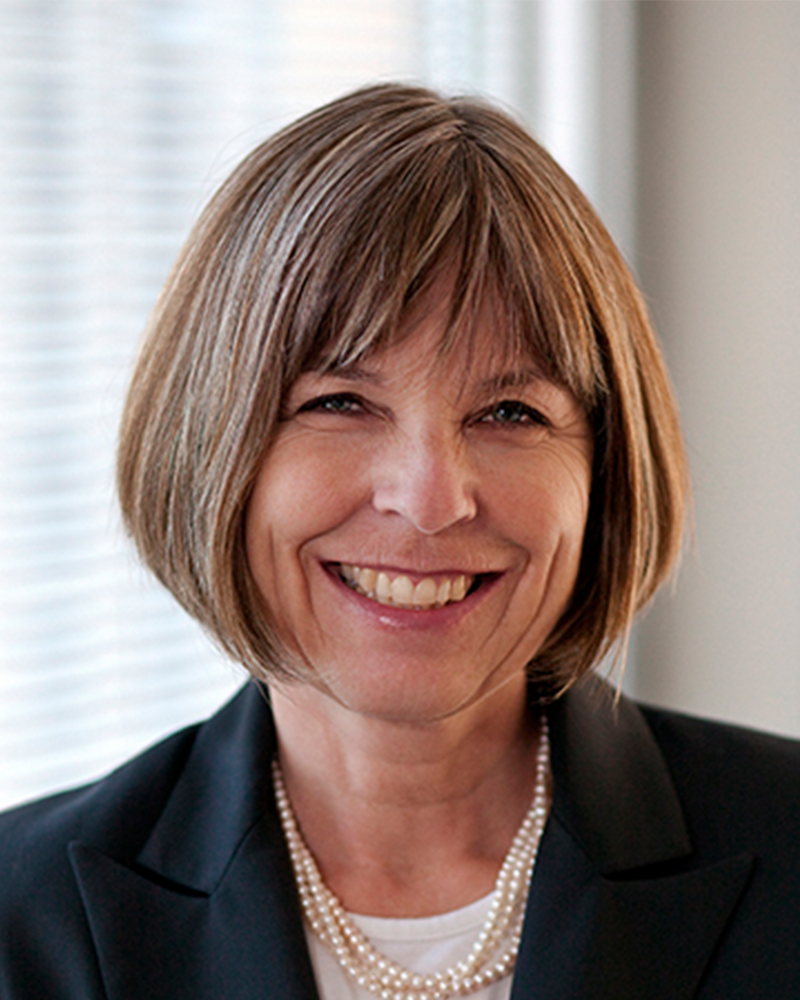 Paula Rochon
Temerty Faculty of Medicine
Women's College Hospital
Drugs & Biologics Clinical Practice Guideline Working Group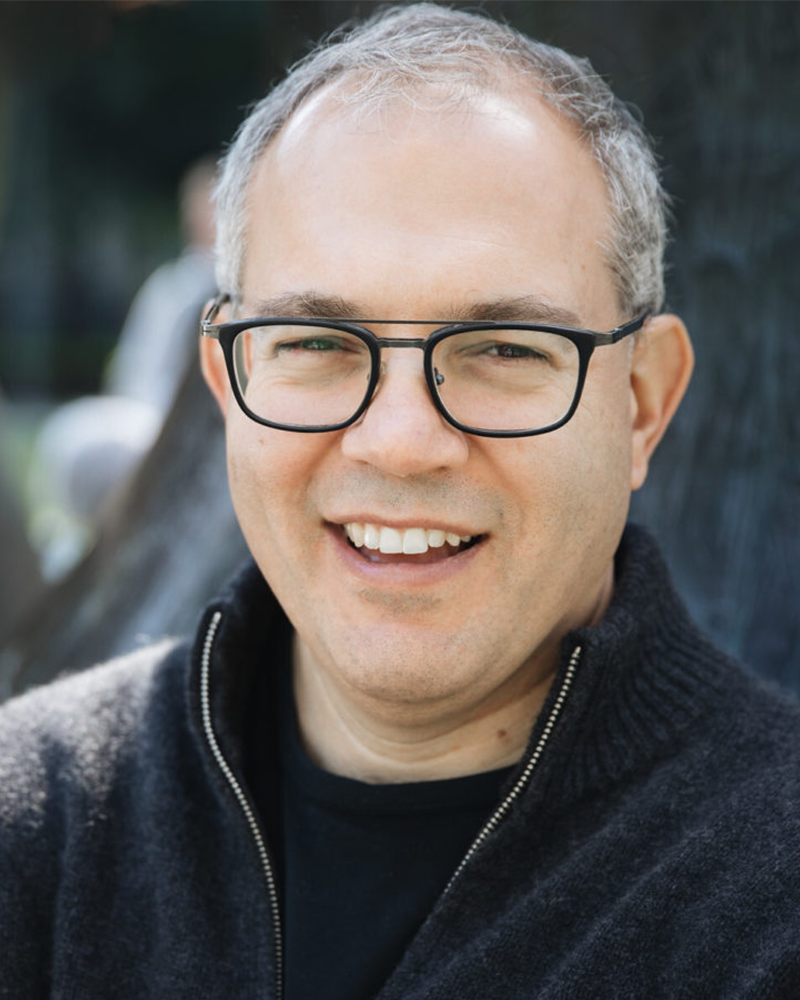 Andrew Morris
Temerty Faculty of Medicine
Sinai Health System
Mental Health Working Group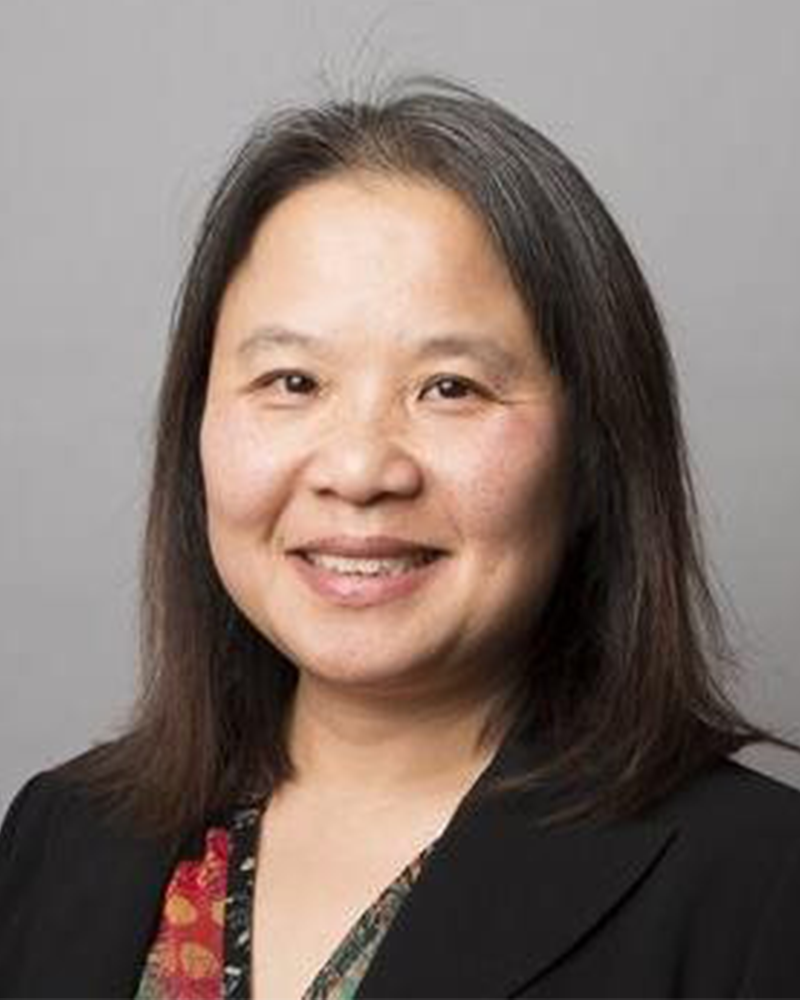 Linda Mah
Temerty Faculty of Medicine
Baycrest Health Sciences Centre
Levente Diosady
Faculty of Applied Science & Engineering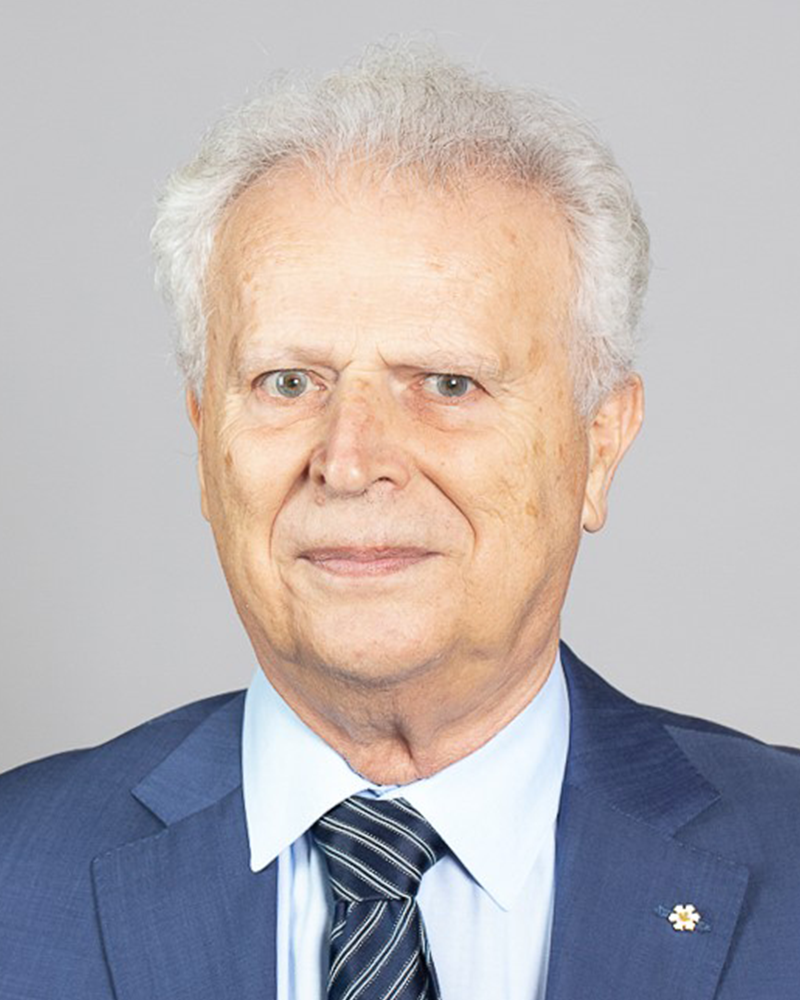 For the development of technology enabling the double fortification of salt with iron and iodine, improving the health of millions of people in developing countries.
Over the past 20 years, Professor Levente Diosady has led the development of novel technologies for fortifying staple foods with micronutrients to prevent micronutrient deficiency disorders, which adversely affect more than two billion people worldwide. His most significant achievement is developing a technique to double fortify salt with iron and iodine to prevent anemia, affecting more than half of all women and pre-school children in developing countries.
While it has long been a widespread practice to fortify salt with iodine, double fortification was seen as impossible, as iodine reacts to iron so that both nutrients are lost. Professor Diosady worked for over a decade to find a way to include both nutrients at once, a problem he eventually solved through microencapsulation, coating the iron particles with a barrier of vegetable fat so that they didn't react with the iodine. In a program supported by the Canadian Government, simply replacing the salt used in cooking school lunches for 3.5 million school children in India's Tamil Nadu State with Professor Diosady's double fortified salt reduced the number of anemic children by around one million since 2008. Building on this, the provision of double fortified salt to 18 million low-income families through a Government-sponsored public distribution system in Uttar Pradesh state reduced the risk of iron deficiency by nearly 20%. Madhya Pradesh and Gujarat are now replicating this to benefit several million more underprivileged people.
Professor Diosady is continuing this work, developing similar microencapsulation technologies to fortify salt with folic acid, vitamin B12 and zinc.
Barbara Fischer
John H. Daniels Faculty of Architecture, Landscape, and Design
Art Museum at the University of Toronto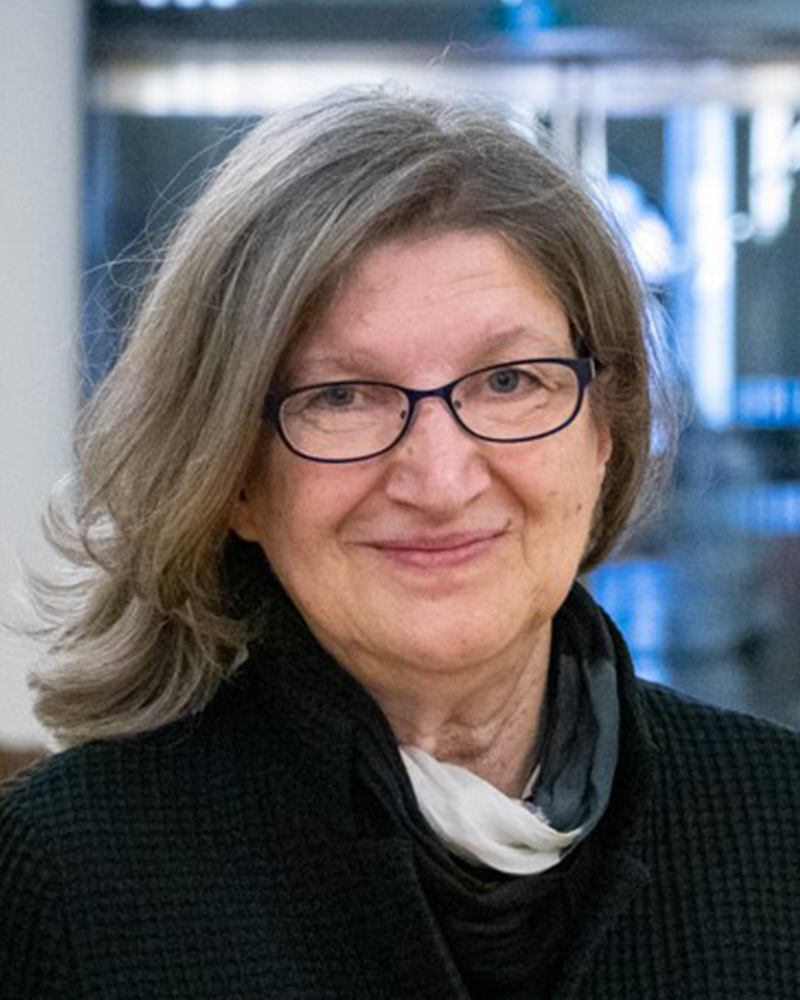 For her exceptional contributions to curatorial theory, history, and practice enabling Canadian and international audiences to better understand and learn from contemporary art and artists.
Barbara Fischer's research addresses the curation of contemporary art, with a special focus on conceptual and performance art, photography, film, and video; and feminist, queer, Indigenous and culturally diverse practices. During her 40 years at the forefront of contemporary art in Canada, she has been the curator for over 80 exhibitions, including at the foremost showcase for contemporary art, the Venice Biennale, where she has twice curated the Canadian contribution, most recently as part of the curatorial team in 2019. These exhibitions have collectively attracted hundreds of thousands of visitors nationally and internationally.
In addition, her numerous essays and public talks address a wide range of artistic practices and explore pressing issues in art and culture. She has drawn upon her extensive curatorial experience to develop curation as an academic field, to create the Curatorial Studies program in the Masters of Visual Studies at the Daniels Faculty, and, embedded throughout her work at the Art Museum, to inspire and amplify the work of generations of emerging curators who now hold positions at leading Canadian galleries.
In fusing curation and research, Fischer profoundly and directly engages with fundamental questions and challenges in contemporary curatorial and artistic inquiry. Within a framework of activism, she addresses feminism, the multiplicity of sexuality, gender and embodied subjectivities, and histories of place. Fischer situates the work of Canadian artists within the broader international discourses to which they contribute, thus enabling her audiences to see things anew, question their assumptions, and thereby change, expand, and transform their understanding of the contemporary condition and the worlds we share.
Kang Lee
Ontario Institute for Studies in Education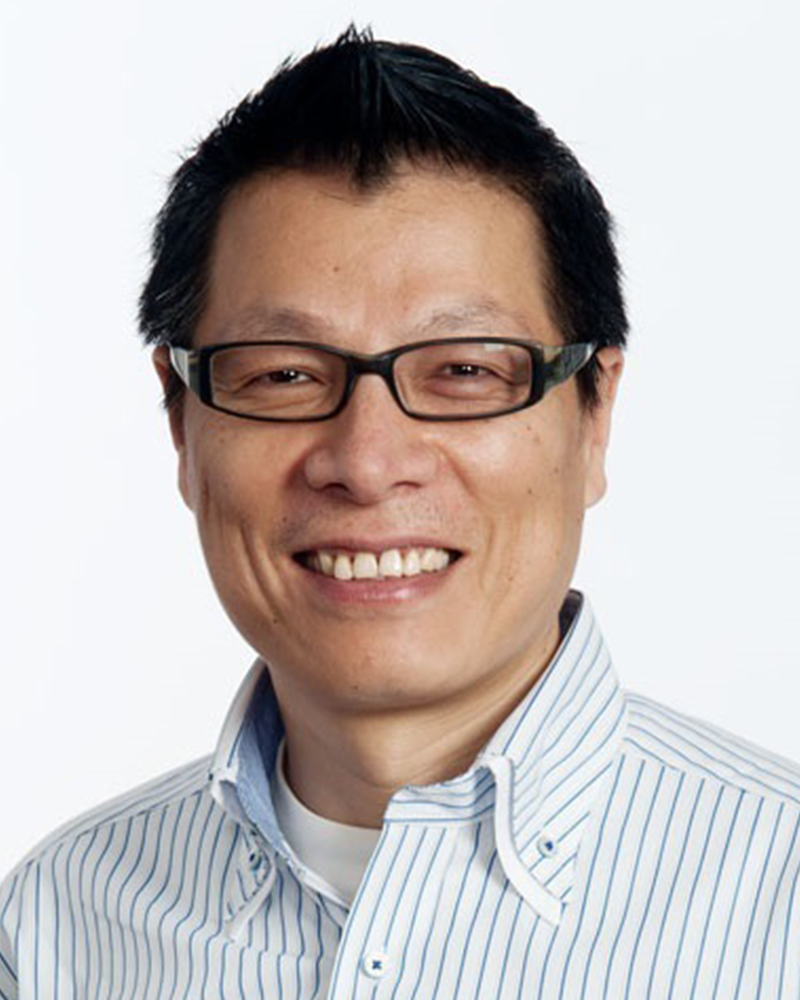 For sustained impacts of his scientific discoveries on childhood dishonesty on legal practices, clinical diagnosis and treatment of atypical children, and methodological innovations for healthcare and applied research.
Dr. Kang Lee is a Tier 1 CRC and the world's foremost authority on childhood dishonesty. His trailblazing, three-decade-long cross-cultural research on how children learn to tell lies has transformed our understanding of the development of lying and revolutionized scientific research on this topic.
His discoveries have had, sometimes unexpectedly, far-reaching applied implications and sustained impacts on real-world practices in three different areas. His work led to Canadian law reforms in 2005 concerning obtaining evidence from children, and since 2006 a legal procedure based on his research must be used to admit children as witnesses in the Canadian criminal court. His discoveries regarding lying among typical and atypical children have also radically altered the prevailing clinical theory of childhood problematic lying from considering it a moral character deficit to treating it as a cognitive problem. They have transformed the early diagnosis and treatment of children with severe conduct problems who have problems with lying, and have contributed significantly to a clinically validated program implemented in over 140 sites across Canada and internationally, benefitting over 20,000 children and their families.
Dr. Kang's invention of Transdermal Optical Imaging to study the physiology of childhood lying in a non-invasive and contactless manner have further led to cutting edge contactless artificial intelligence applications such Anura and DeepAffex Cloud that are now employed by over one million users to assess and manage physical and mental health at home, work, and clinic, as well as revolutionary tools such as DeepAffex Live for applied research in multiple areas including medicine, psychology, and education.
Donald Redelmeier
Temerty Faculty of Medicine
Sunnybrook Research Institute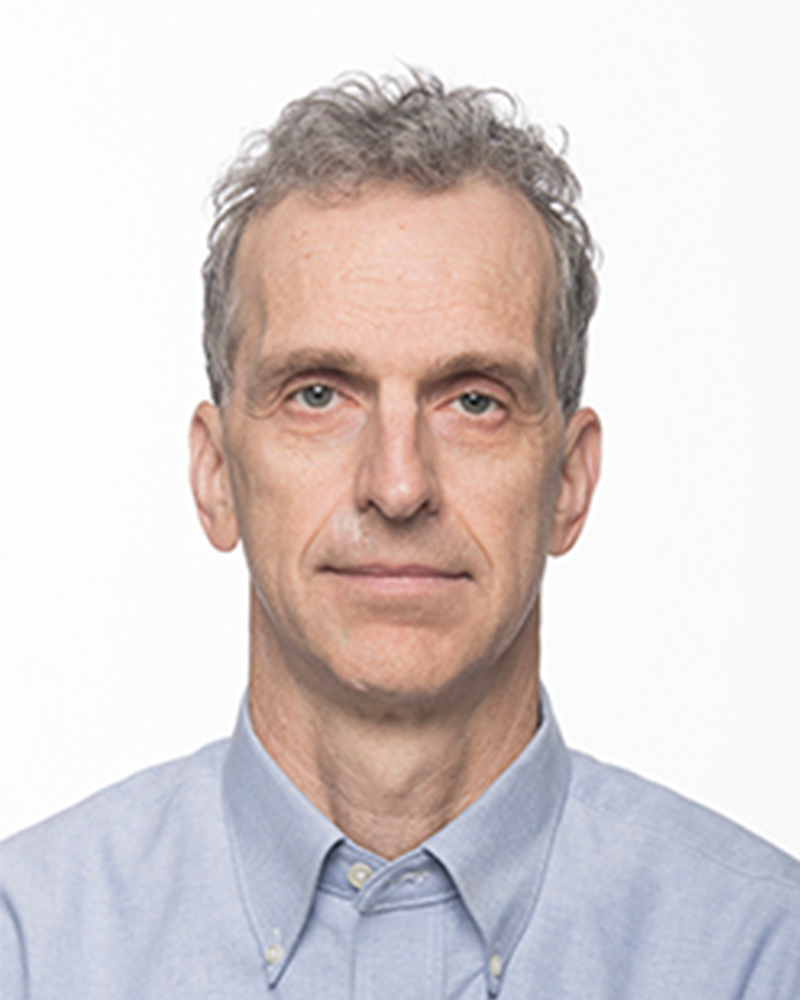 For science contributing to fewer traffic crashes worldwide, including new laws in all Canadian provinces and territories against using a cellular telephone while driving.
Dr. Donald Redelmeier's advances in decision science have contributed insights and applications for traffic safety in Canada and beyond. This science has led to laws against using a cellular telephone when driving, greater traffic enforcement by photo-radar and red-light cameras, programs of mandatory medical warnings for patients unfit to drive, prenatal care guidelines for pregnant women, safety campaigns against drunk driving on Super Bowl Sunday, and traffic risks with cannabis deregulation.
Dr. Redelmeier's work includes many additional contributions to traffic safety and spans 30 years of sustained productivity beyond academia. His partnerships include the Ontario Ministry of Transportation, Ontario Ministry of Health, Ontario Provincial Police, United States Department of Transportation, World Health Organization, Institute for Clinical Evaluative Sciences in Ontario, and the International Traffic Medicine Association. He is also a recognized authority in traffic safety with repeated interviews in the Globe&Mail, New York Times, and other mainstream media.
His research has contributed to public education, health policy, and medical care to reduce the individual and societal impact of traffic crashes. Preventing crashes addresses a massive economic burden, as losses equate to over $100B in Canada annually. Any reduction in crashes allows savings to be redirected to other needs. It also addresses a major financial hardship to families, with distinctive losses among disadvantaged and disabled populations who are over-represented in traffic risks. The science combined with advocacy is original, unique, and world-class.
Douglas Sanderson
Faculty of Law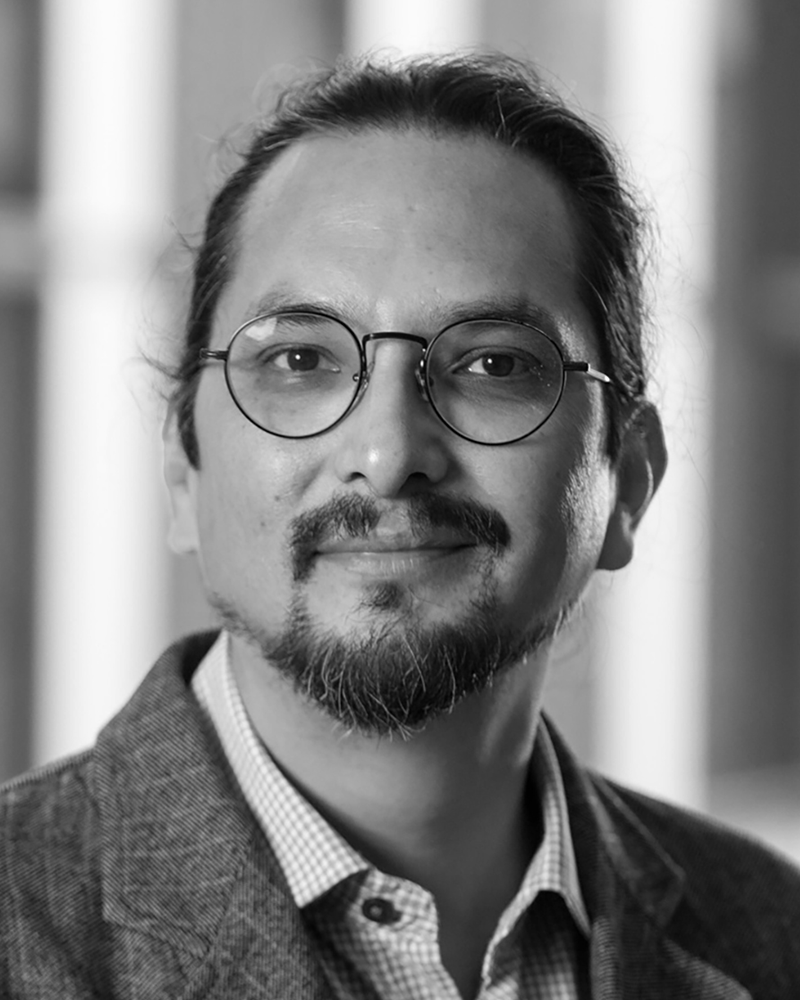 For the profound impact that he has made on issues relating to the relationship between Indigenous Peoples and the Settler State, which have contributed to advancing Indigenous rights at the University, in the Province of Ontario, and throughout Canada.
Professor Douglas Sanderson is a legal scholar whose work focuses on the relationship between Indigenous Peoples and the Settler State. In his scholarship and public engagement, he has made significant contributions to matters of equity, diversity, and inclusion both within and outside the University, and to supporting reconciliation and equality.
Prior to joining the Faculty of Law, Professor Sanderson was pivotal in the 2006 overhaul of Ontario's Human Rights Adjudication System, where he played a key role in developing a means for redress for victims of discrimination in the province. Professor Sanderson's approach to the law is shaped by the injustices perpetrated against Indigenous Peoples, and the nature of redress in federal state. His ability to combine scholarly, legal, and personal perspectives, as well as his ability to communicate to a wide variety of audiences have made him a central figure in advancing Indigenous rights at the University, in the Province of Ontario, and throughout Canada.
Professor Sanderson's impact has been transformative. He has published outstanding and influential scholarly work on issues related to human rights and equity, diversity, and inclusion, and has made significant contributions at the community and system level with significant impact beyond academia.
Adalsteinn Brown
Dalla Lana School of Public Health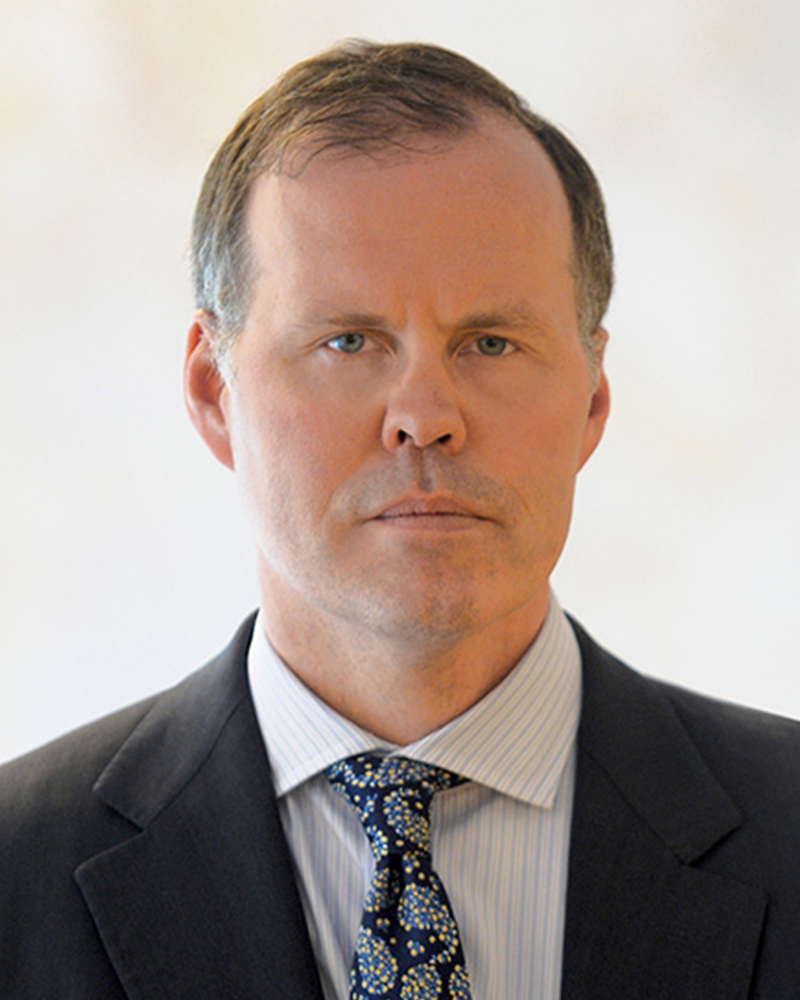 For his leadership in health system improvement, performance measurement and health emergency planning and response, which has transformed the decision-making process in Ontario.
Adalsteinn (Steini) Brown is an internationally recognized scholar and leader in health systems improvement, performance measurement, and health emergency planning and response. He is currently Professor and Dean of the Dalla Lana School of Public Health at the University of Toronto. Previously he served as Assistant Deputy Minister in Ontario, which catalyzed his ability to lead health system transformations improving impact and performance. This unique background, which combines academic and public service, has afforded him the capacity to serve as a bridge-builder capable of understanding and connecting the many parties necessary to implement meaningful and systemic change.
Professor Brown's research has informed hospital management, policy development, and the building of health systems leadership capacity across Canada. As an example, he led the Hospital Report Research Collaborative, introducing a new approach to health-sector performance analysis that was implemented as part of pan-Canadian and provincial report cards and became applied internationally. This research elucidated barriers to effective evidence-informed policy and led to new legislation setting out requirements for patient-centred care and continuous quality improvement.
In addition to his incisive scholarship, Professor Brown's ongoing participation and leadership on the Ontario COVID-19 Science Advisory Table has had a major impact on Ontario's response to the COVID-19 pandemic. His contributions to the scientific information and clear presentations of the science have served as a trusted source of guidance to decision makers that continues to inform the COVID-19 response.
Michael Carter
Faculty of Applied Science & Engineering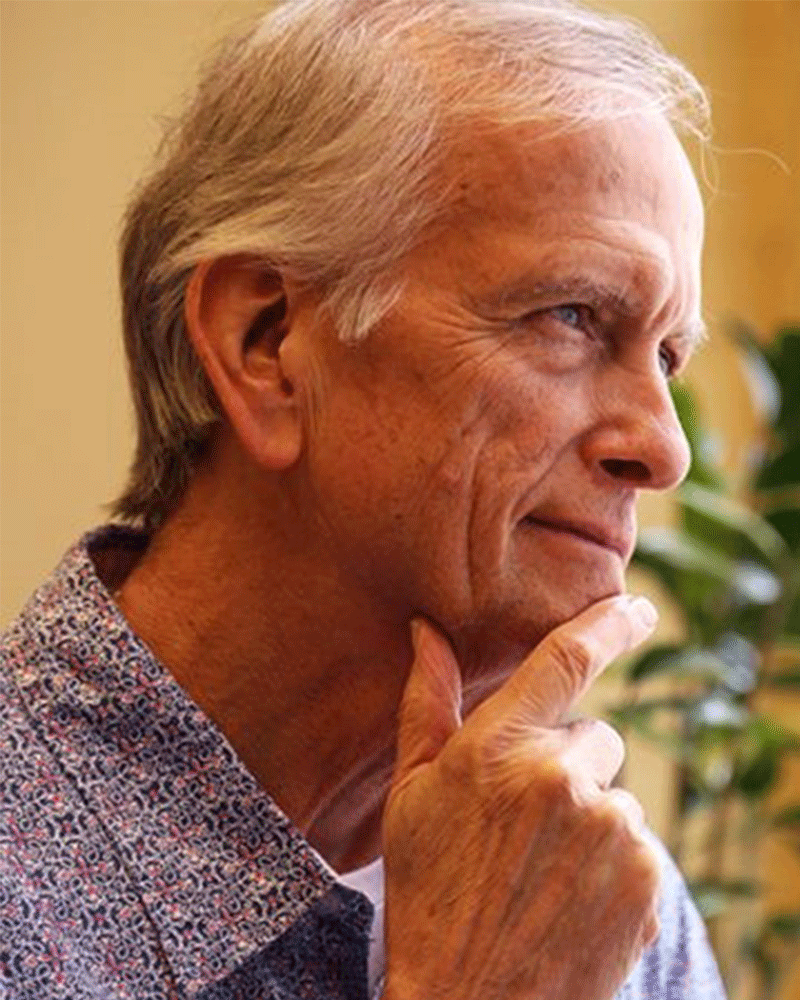 For pioneering contributions to the field of healthcare engineering, applying industrial engineering principles to improve the healthcare system in Canada and beyond.
Professor Michael Carter has been on a 30-year long mission to demonstrate that industrial engineers are necessary partners in the process of improving Canada's healthcare system. In 1990, there was little or no industrial engineering expertise in optimizing healthcare systems and the effective use of scarce resources. Professor Carter was the first academic in Canada to devote his research and teaching to improving the healthcare system. A Professor in the Department of Mechanical and Industrial Engineering and Founding Director of the Centre for Healthcare Engineering, he has supervised several hundred student projects and theses on healthcare applications to demonstrate the value of industrial engineering concepts, such as process improvement, capacity planning, flow, utilization, and optimization, to the healthcare system. Over 130 of his former students now work in the health sector.
Professor Carter has also developed research partnerships with most hospitals in the Greater Toronto Area, as well as provincial and federal governments across Canada, with the goal of maximizing our limited healthcare resources. His research has been applied nationwide to improve government policy and practice in areas such as surgical scheduling and modeling future demand for healthcare procedures and practitioners. Today, more than 100 Industrial Engineering and Operations Management academics in the country have a primary focus on healthcare, and industrial engineering concepts like capacity planning and optimization are now commonly applied throughout the healthcare system.
Sidney Kennedy
Faculty of Medicine
St. Michael's Hospital; University Health Network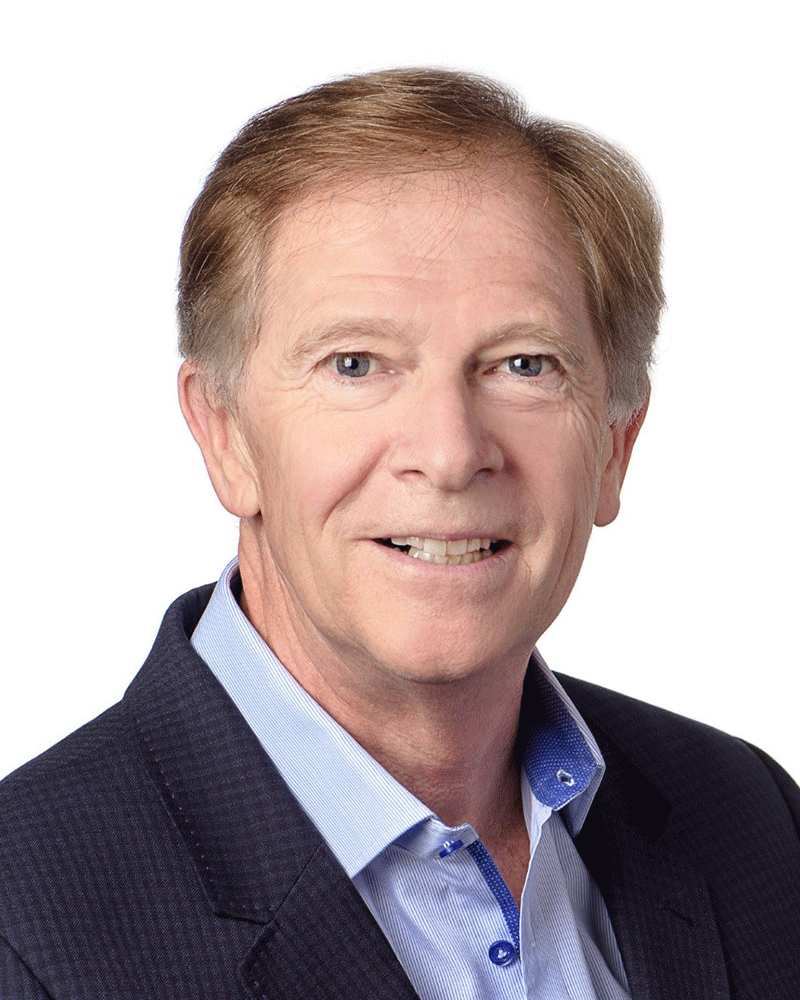 For contributions to the treatment of people with major mood disorders and enhancement of societal standards for care provision in Canada and around the world.
Dr. Sidney Kennedy has had a profound impact on the way society and healthcare professionals treat individuals with major mood disorders. He is Professor in the Department of Psychiatry, Director of the Centre for Depression and Suicide Studies at St. Michael's Hospital, and Scientist at the Li Ka Shing Knowledge Institute and Senior Scientist at UHN's Krembil Neuroscience Centre. As founding chair of the Canadian Network for Mood and Anxiety Treatment, he has mitigated the impact of mood disorders on society and on individuals through the development of distinct treatment guidelines for depression and for bipolar disorder. These guidelines advance treatment for individuals, guide practitioners and influence health systems: their acceptance into health care policy in Canada, the US, and abroad is based on quality, ease of use and Dr. Kennedy's passion for knowledge translation.
Understanding the importance of personalized care from his own work, Dr. Kennedy has focused much of his scholarship on making better treatments available. He performed world-leading research on the application of deep brain stimulation to treat depression. To ensure that research discoveries reach patients, he also conceptualized, founded, and leads the Canadian Biomarker Integration Network in Depression, a consortium of discovery and implementation, sponsored by the Ontario Brain Institute and dedicated to defining distinct profiles associated with subgroups of people with depression, ultimately matching them to the right treatment.
As Arthur Sommer Rotenberg Chair in Suicide and Depression Studies at St. Michael's Hospital, Dr. Kennedy has developed a program to directly address suicide awareness, prevention and interventions. He has also been an advisor to the Mental Health and Addictions Centre of Excellence at Ontario Health. Dr. Kennedy's tireless advocacy surrounding mental health, inclusivity of persons with lived experience, media appearances, and public education activities provide inspiration and hope to people with mood disorders and their families.
Akwasi Owusu-Bempah
University of Toronto Mississauga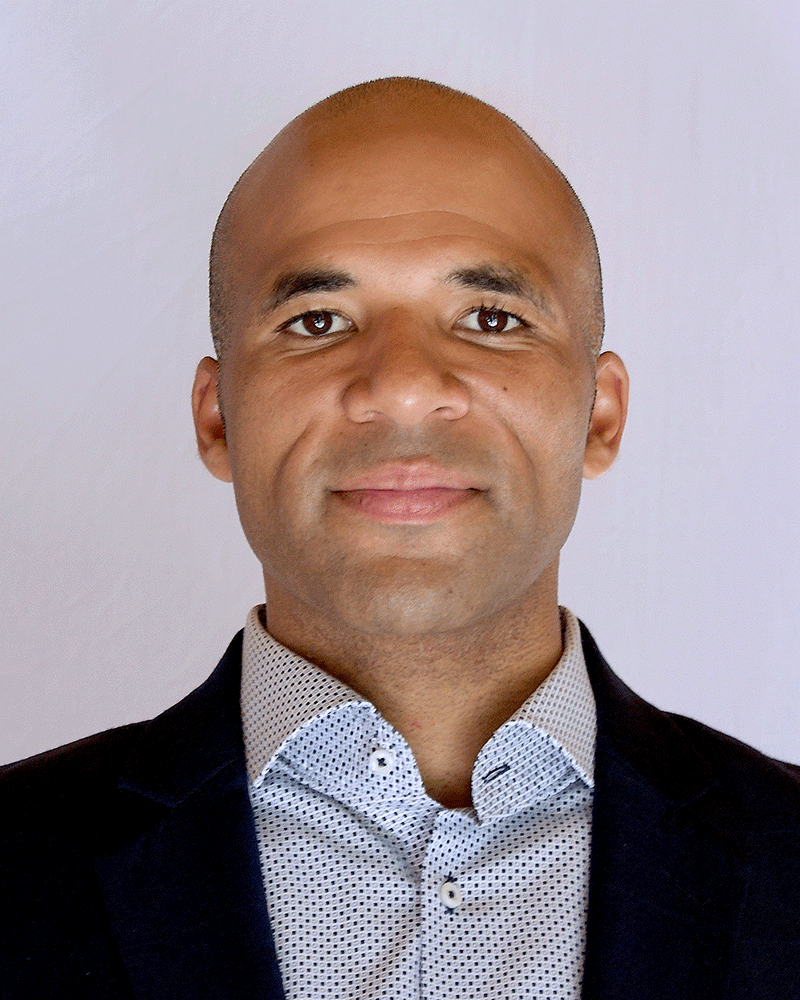 For contributions to the study of inequality and criminal justice that have impacted society beyond academia in the areas of law, public policy and public discourse.
Over the past decade, Professor Owusu-Bempah of the Department of Sociology, University of Toronto Mississauga, has worked tirelessly to mobilize his research to advance the public good. Professor Owusu-Bempah's research in the area of inequality and criminal justice has sparked national discussion and debate on matters relating to race and policing, inclusivity in Canadian courts, and injustice in Canadian corrections. He has also had a significant impact on public awareness about the injustices of Canadian drug laws and has contributed to the development of more equitable drug policy.
Professor Owusu-Bempah has engaged with all levels of government in Canada on issues relating to race and policing, including Senate and House of Common's Standing Committees, provincial investigative bodies, and municipal advisory panels. His research and writing have been used to advance judicial education, and the education of both the Crown and defence bars. His co-authored expert report in the trial R. v. Morris has led to a significant evolution in the way Black offenders are sentenced in Ontario courts. He has also been at the forefront of research and policymaking surrounding the collection and use of racially disaggregated data across Canadian public institutions.
Professor Owusu-Bempah's approach to his work is unique in several ways. He conducts research in previously understudied areas; he obtains and utilizes government data that is typically shielded from the public; and he engages in a cyclical and iterative process of academic publishing, government consultation and public dialogue. The vast media attention to his work provides evidence of his outsized contributions.
Chelsea Rochman
Faculty of Arts & Science
Prof. Rochman is also the recipient of the 2021 Carolyn Tuohy Impact on Public Policy Award.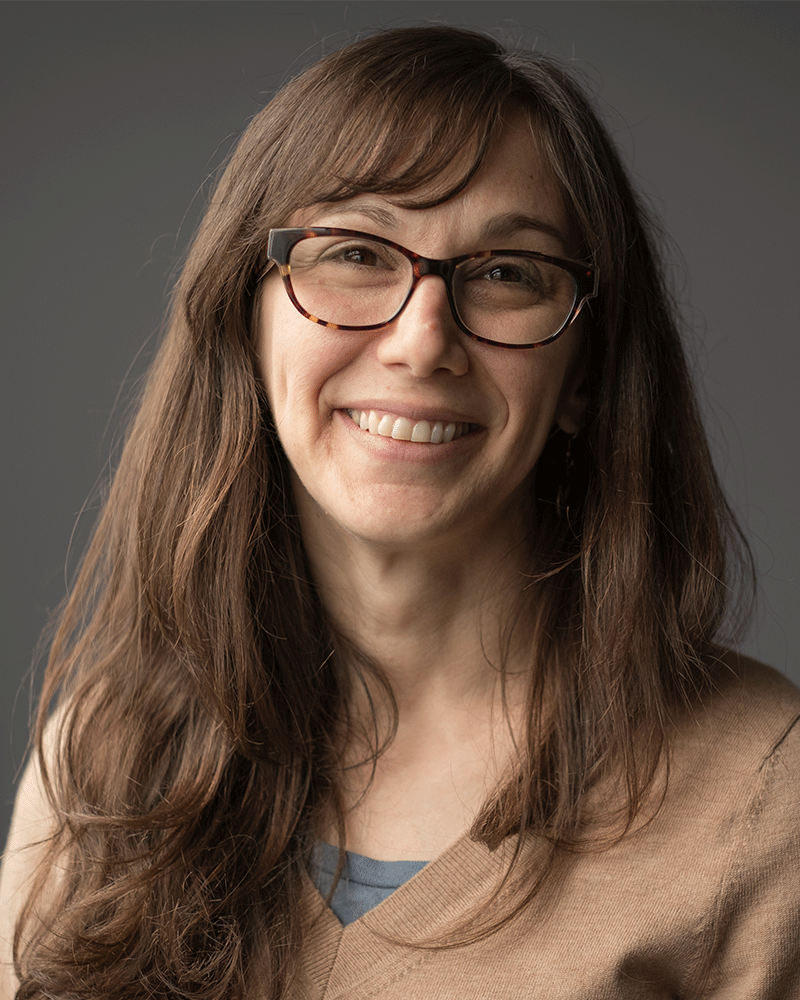 For plastic pollution research that informs policies at all government levels, inspires youth to take action, builds research capacity and advances this critically important science.
When Professor Chelsea Rochman realized plastic pollution was a global problem, the world was not ready to listen. During her quest to find a graduate program, professors told her the topic was not worthy of investigation. With determined perseverance, Professor Rochman found a graduate program that would allow her to research this topic and ten years later, she stands as a world-recognized leader in this rapidly-growing field. An Assistant Professor in the Department of Ecology and Evolutionary Biology, she has published dozens of papers on plastic pollution issues, including in Science, Nature and PNAS, and leads a globally recognized laboratory of more than twenty trainees that research the sources, fate, effects of and solutions to plastic pollution locally and globally.
A passionate researcher, mentor and advocate, Professor Rochman co-founded the U of T Trash Team. Comprised of dozens of undergraduate and graduate students, the team runs an outreach program, increasing science and waste literacy in the community via communication platforms, community outreach programs and educational visits to local classrooms. Further afield, she works tirelessly to increase research capacity globally on the issue and to communicate the science to policy makers. For example, she works in Vietnam with the government agency VASI to bring monitoring methodologies to local coastlines and to build capacity around research and mitigation strategies in the country. She also participates in many policy meetings, including providing testimony on Parliament Hill, Ottawa, presenting on the main stage at the Our Ocean meetings, and serving as a scientific advisor to the G7, EU and United Nations Environment.
Shelley Stagg Peterson
Ontario Institute for Studies in Education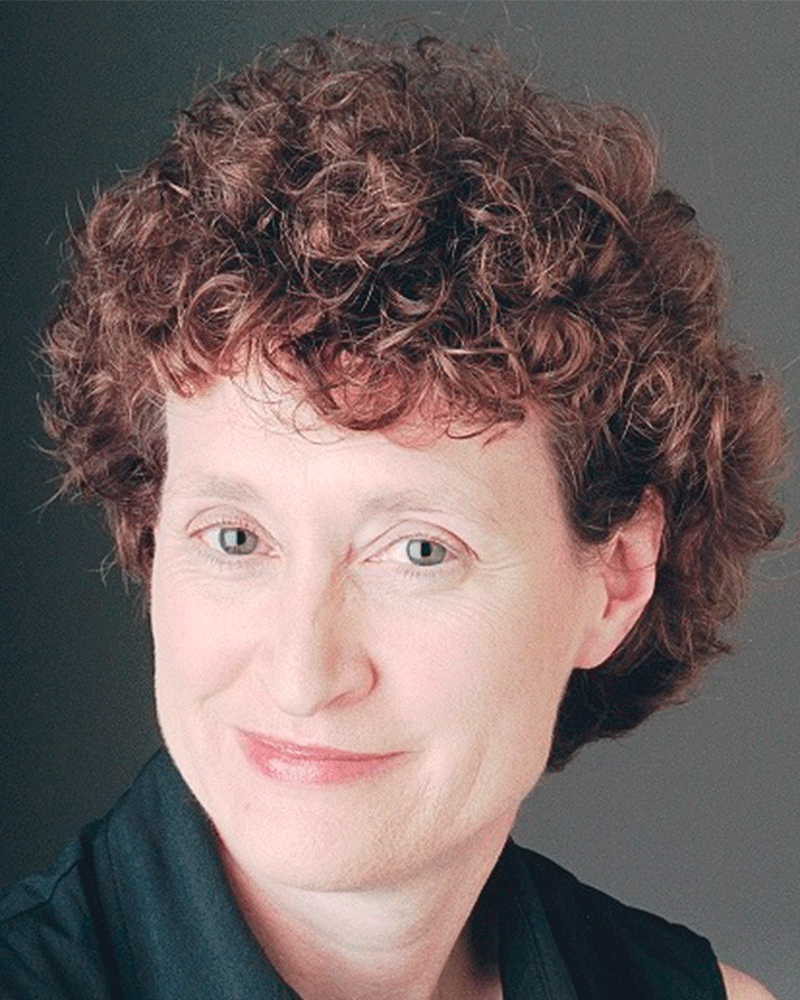 For ground-breaking impacts on children's literacy learning in remote Northern Indigenous and non-Indigenous communities, through innovative partnerships and collaborative action research with educators, families and communities.
Shelley Stagg Peterson is a Professor in the Department of Curriculum, Teaching and Learning with an ongoing record of innovative research and research-based service involving team building and collaboration. Her research has informed the development of provincial assessments, advocacy initiatives of international literacy associations, school board professional development plans, and family literacy practices. She founded the Toronto Reading Council, a province-wide literacy professional organization providing development opportunities for teachers, and the Journal of Classroom Research in Literacy, an open-source, peer-reviewed journal through which she encourages teachers to take an inquiry stance by publishing research on innovative practices.
Professor Stagg Peterson's ground-breaking Northern Oral language and Writing through Play (NOW Play) research, funded by two SSHRC Partnership Grants, benefits a segment of Canadian society that has long been underserved by educational researchers. At the heart of the NOW Play project is collaborative action research with teachers, early childhood educators, family and community members in remote northern Indigenous and non-Indigenous communities in Canada. The play-based teaching and assessment practices and tools developed through this collaboration have led to improved educational achievement of young children in remote areas of Canada where comparisons with achievement of southern, urban, non-Indigenous children reveal persistent disparities. Teachers' and early childhood educators' teaching practice has been enhanced through participation in action research that addresses compelling local issues and challenges. Additionally, participants have co-authored and co-presented with Professor Peterson numerous professional publications and presentations at regional, national and international conferences, greatly expanding the impact of NOW Play research.
Tom Chau
Faculty of Applied Science & Engineering
Holland Bloorview Kids Rehabilitation Hospital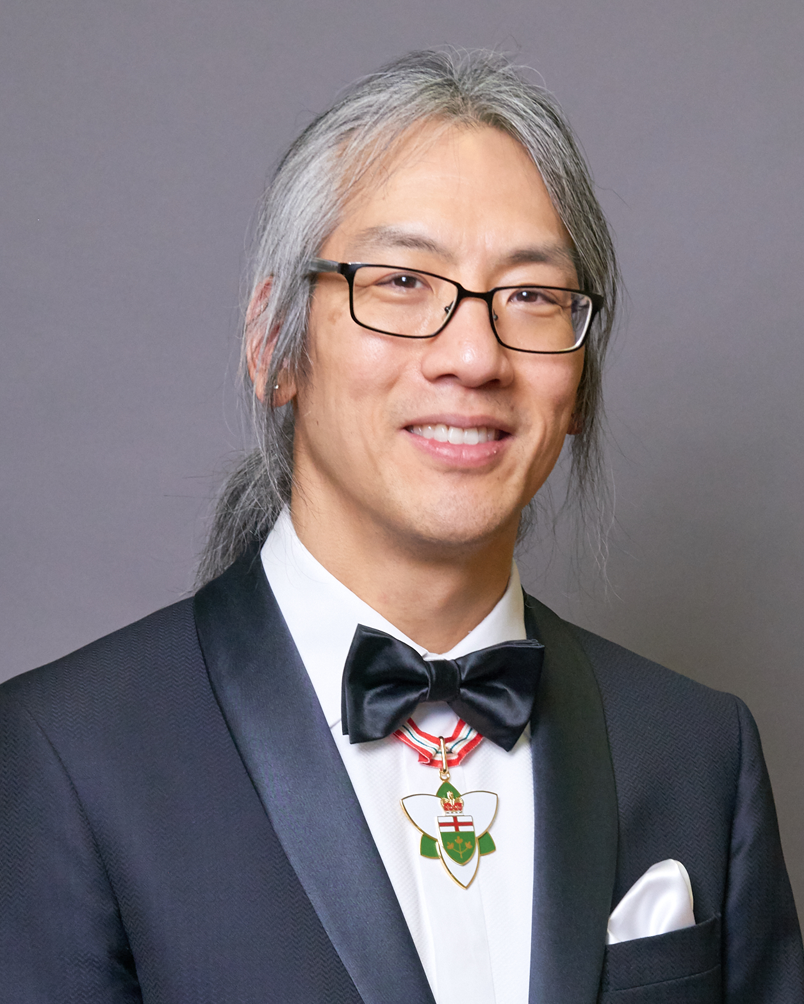 For contributions to the development of assistive technologies which give children and youth with severe physical limitations the ability to communicate independently.
An estimated 100,000 nonverbal, but cognitively capable Canadian children and youth with disabilities face social exclusion due to a perceived inability to communicate independently. Through access technology innovations that harness the unique ability of each individual, Professor Tom Chau abolishes communication barriers and gives a voice to children and youth once considered voiceless. Professor Chau has made it his life's mission to ensure that every child and youth in Canada, regardless of physical ability, will one day enjoy the fundamental human right to communication. He has been tirelessly developing groundbreaking access technologies that have shifted conventional thinking about the communicative potential of nonverbal individuals with severe disabilities. He is a Professor in the Institute of Biomaterials & Biomedical Engineering and Vice President of Research and Director, Bloorview Research Institute.
Professor Chau holds more than a dozen patents for assistive technologies, several of which have been licensed to industry partners. He has also been a tireless advocate for children with disabilities, challenging assumptions through numerous international keynote addresses and over 200 media pieces (e.g., CNN, Discovery Channel), many featuring children with severe disabilities using his technologies. His research has been transforming the lives of children and youth living with severe disabilities. From a blink switch that allowed one child to participate in his bar mitzvah, to a Hummer that gives another child her voice, Professor Chau's innovations have opened up new doors for young people living with disabilities that hinder their ability to communicate.
Barbara Fallon
Factor-Inwentash Faculty of Social Work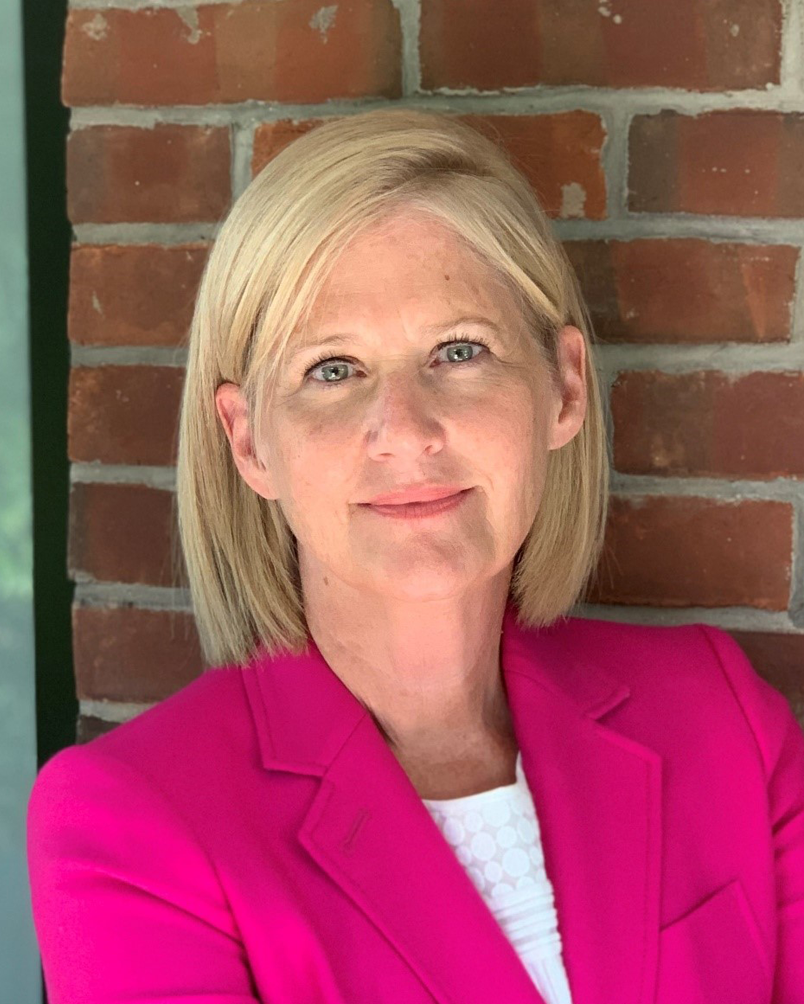 For valuable linkages made between researchers and child welfare practitioners through timely and relevant knowledge exchange, vital to inform and direct effective child welfare policy and practice.
Professor Fallon is an internationally renowned researcher who believes that children, youth and families deserve the highest quality of child welfare supports and services. For the past 20 years, she has worked in partnership with community experts and trans-disciplinary scholars to collect and analyze child welfare data to inform more effective and targeted interventions that are responsive to the distinct needs and circumstances of different groups of children. She is a Full Professor at the University of Toronto where she holds a Canada Research Chair in Child Welfare, Tier II. She previously held the Factor-Inwentash Chair in Child Welfare (2013-2018), and was the Associate Dean of Research (2015-2019).
Child welfare is one of the fastest growing social service delivery sectors in Canada, but there is a dearth of evidence about what works best. Professor Fallon has worked to bridge that knowledge gap by collecting reliable national and provincial child welfare data to help inform policy decisions that are rooted in evidence. The impact of Professor Fallon's research on policy in Canada is significant. Her research reveals stark disparities between Indigenous and non-Indigenous children and families in the child welfare systems. Her findings have informed organizations focused on child rights and wellbeing including the United Nations and the Senate Committee on Human Rights. Her research represents an important contribution to the Truth and Reconciliation Commission's Calls to Action to improve child welfare data collection on First Nations, Metis and Inuit children, youth and families. Professor Fallon has received over 16 million dollars in research grants and contracts as a Principal Investigator or Co-Investigator, and has an exceptional publication and dissemination record.
Stephen Hwang
Faculty of Medicine
St. Michael's Hospital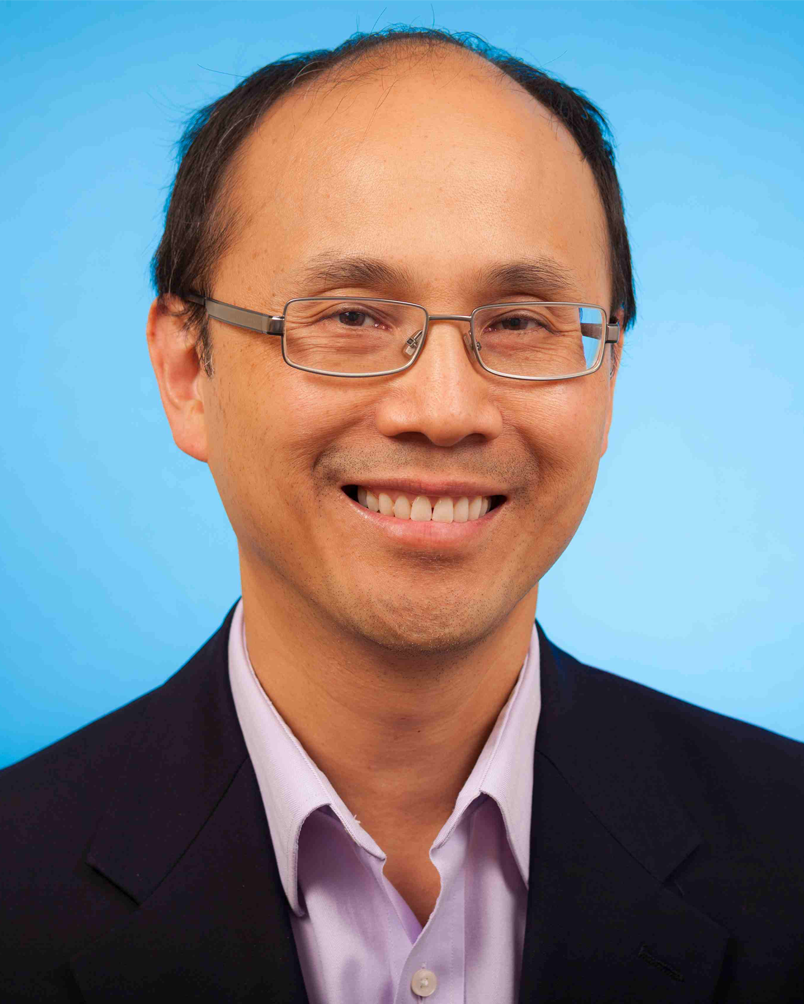 For contributions that have advanced policy to improve the health of people experiencing homelessness and make social justice and health equity central to medical practice.
Professor Stephen Hwang is a world-renowned expert whose research and advocacy has led to advances in Canada and around the world in impacting homelessness and improving health care for people experiencing homelessness. Dr. Hwang's pioneering work has elucidated the causes and risk factors for death among homeless people, the relationship between traumatic brain injury and homelessness, and the effects of homelessness on health status. He has an outstanding record of research leadership, team building, and collaboration, and he has played a pivotal role in advancing Canadian and international scholarship and advocacy related to the issue of homelessness.
Dr. Hwang's work has had a major impact on concrete policy actions that have ameliorated homelessness. His work helped inspire the creation of the 100,000 Homes Campaign, which has mobilized officials in hundreds of cities across the US to house thousands of long-term and medically vulnerable homeless individuals who were at increased risk of death. His research has also led directly to efforts to identify and treat traumatic brain injury among people experiencing homelessness. His work has persuaded governments and agencies in Canada, the US, and other countries around the world to move toward a Housing First approach to end chronic homelessness. Finally, his work has inspired the next generation of health care providers to dedicate their careers to serve people experiencing homelessness and other forms of marginalization, and to address housing and other social determinants of health in their clinical practice and advocacy.
Audrey Macklin
Faculty of Law
Prof. Macklin is also the recipient of the 2020 Carolyn Tuohy Impact on Public Policy Award.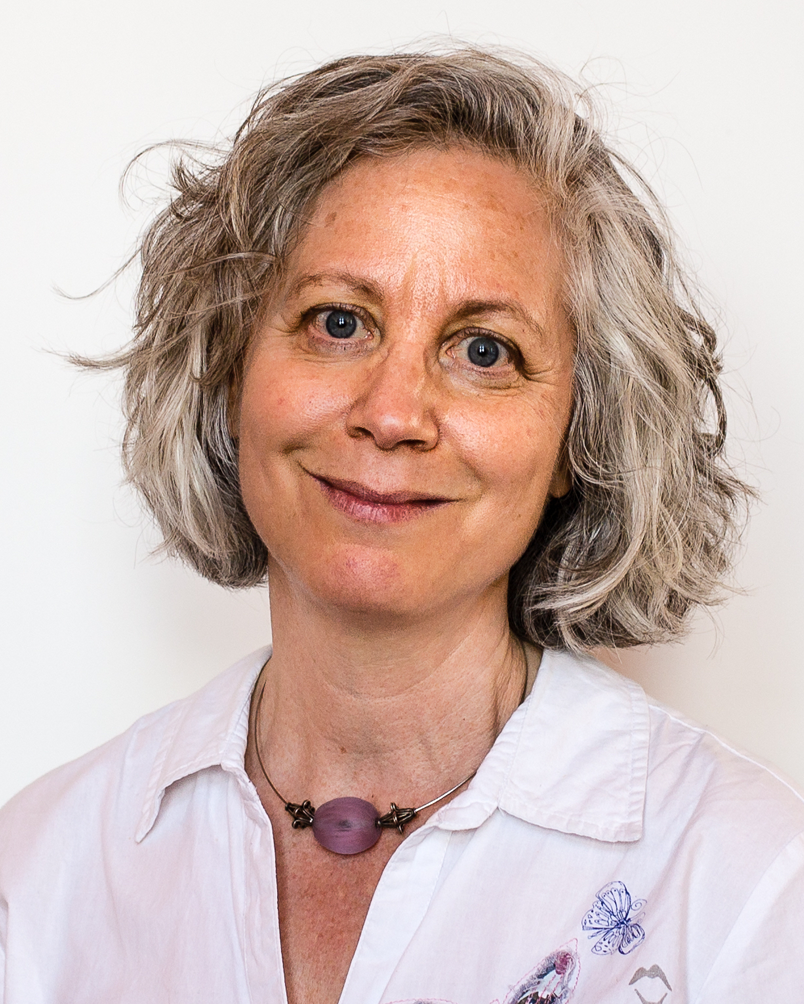 For the profound impact that she has made on critical issues relating to migration and citizenship, and business and human rights, which has contributed to enhanced protection for some of society's most vulnerable members.
Professor Audrey Macklin is a foremost academic expert in migration and citizenship law, and in business and human rights. Her policy contributions have been influential in both domains. Her interventions in policy development reflect her professional formation as a scholar, an educator, and a lawyer. Macklin holds the Chair in Human Rights and serves as the Faculty Advisor to Law's International Human Rights Program (IHRP).
Macklin has authored or contributed to critical policy reports on multiple citizenship, asylum and resettlement, the Canada-US Safe Third Country Agreement, legal aid for immigrants and refugees, national security and non-citizens, and business and human rights. She is regularly invited to testify before Parliamentary Standing Committees and the Senate to comment on pending legislation. She has consulted for the United Nations and domestic tribunals, and participated in international human rights fact-finding missions.
Macklin has litigated high-profile cases, including that of Omar Khadr. She has represented interveners before the Supreme Court of Canada (SCC) in ten cases, and in four cases before the Federal Court /Federal Court of Appeal. In addition to serving as pro bono counsel, Macklin regularly provides academic guidance in formulating legal positions and drafting facta that form the basis of litigation. Macklin's decades-long engagement with evidence-based, human rights compliant policy, public advocacy and education, and strategic litigation exemplify the impact of her contribution beyond academia.
Anna Shternshis
Faculty of Arts & Sciences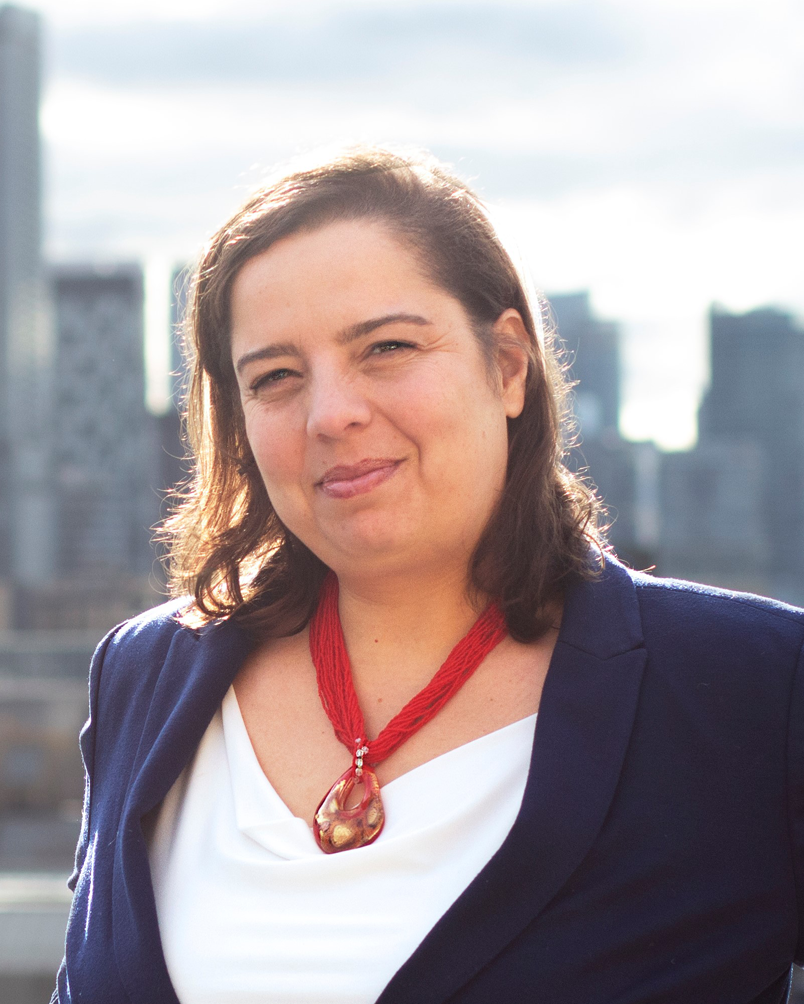 For the Yiddish Glory project, bridging historical research and music, giving public voice to men, women and children who created music during the Holocaust.
A leading scholar on Russian Jewish history and culture as well as an expert in oral history, Professor Anna Shternshis has developed innovative and highly successful ways of using her research to engage the public. One remarkable outcome of Professor Shternshis' research project on Yiddish culture in the Soviet Union during World War II is the recording entitled "Yiddish Glory: The Lost Songs of World War II", released by the label, Six Degrees, in 2018. Nominated for a 2019 Grammy award, Yiddish Glory was the subject of more than 500 print radio and television features in 50 countries (e.g. The New Yorker, NPR, and the BBC). The songs, thought lost to history, were originally created by men, women and children while they were imprisoned in German and Romanian-run ghettos and concentration camps located in Soviet Ukraine. Jewish solders who served in the Red Army, as well Jewish refugees and evacuees who survived World War II in Central Asia, also wrote songs.
The Grammy nomination and resulting media exposure contributed to unprecedented success for a historical research project in Jewish studies, ensuring that music created as testimonies to atrocities of war would no longer be forgotten and ignored. Millions of people around the world learned about a story of resilience and bravery that both Stalin and Hitler wanted to bury. These songs facilitated a public discussion around how one learns to hear refugee voices (often obscured by a lack of a common language), the ability to tell a coherent story and the cultural gaps between listener and teller. Above all, it achieved the major goal of giving voices to people, who despite being silenced by Hitler and Stalin, continued to sing.
Michael Cusimano
Faculty of Medicine
St. Michael's Hospital
Dr. Cusimano is also the recipient of the 2018 Carolyn Tuohy Impact on Public Policy Award.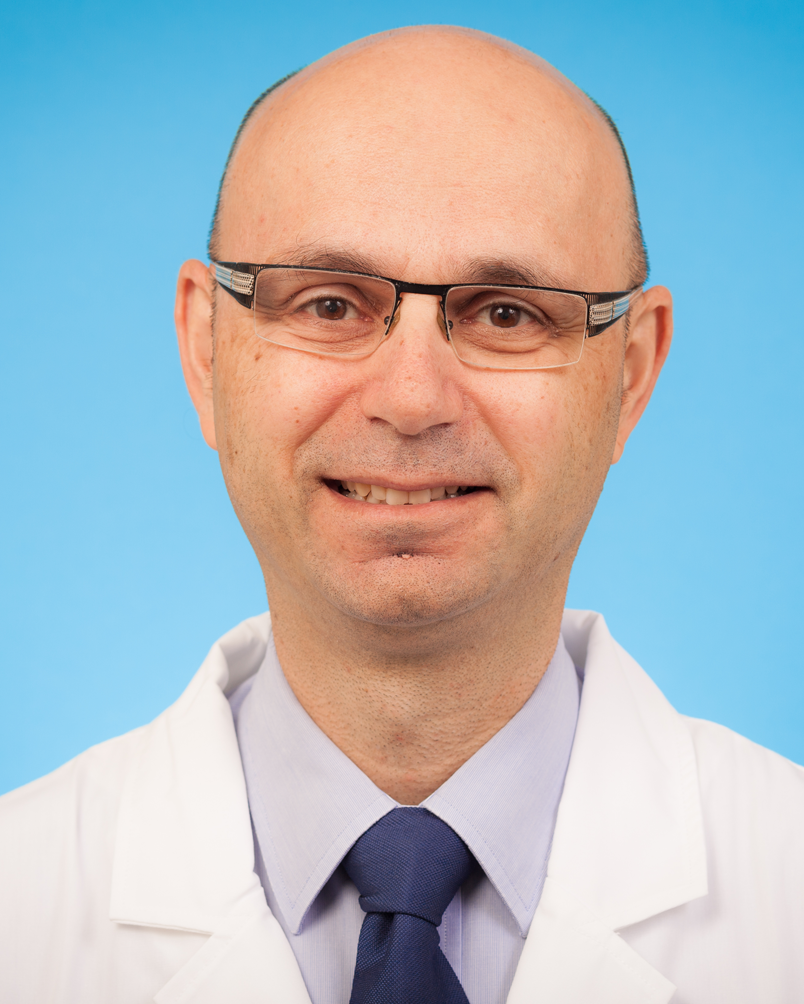 For his significant contributions to the prevention of traumatic brain injury and development of neurosurgery, and for his professional and public education and advocacy.
Michael Cusimano is a Professor in the Department of Surgery, an internationally recognized neurosurgeon at St. Michael's Hospital, and a Fellow of the Canadian Academy of Health Sciences. He is founding director of the Injury Prevention Research Office at St. Michael's Hospital, where he leads an innovative research program and knowledge translation activities that have had an enormous impact in the field of traumatic brain injury and sport concussions.
Dr. Cusimano's work, translated by a variety of means to wide public and scientific audiences, has contributed substantially to the shift in knowledge, attitudes and awareness surrounding the causes and consequences of concussions and head injuries. Following his landmark 2003 publication on the risks of body-checking in hockey, his ongoing research and advocacy at local, national and international levels has stimulated immense public and community engagement, catalyzed further academic research and debate, and ultimately informed changes in national and international sports policy, including rule changes and laws to reduce concussion in youth and elite sports such as hockey, baseball, soccer and football. Beyond his work on injury prevention, Dr. Cusimano's creativity has also led to significant innovations in skull base and endoscopic neurosurgery that have been adopted globally. The development of new surgical techniques have changed the face of neurosurgery for skull base lesions and improved quality of life for people around the world.
Kamran Khan
Faculty of Medicine
St. Michael's Hospital
BlueDot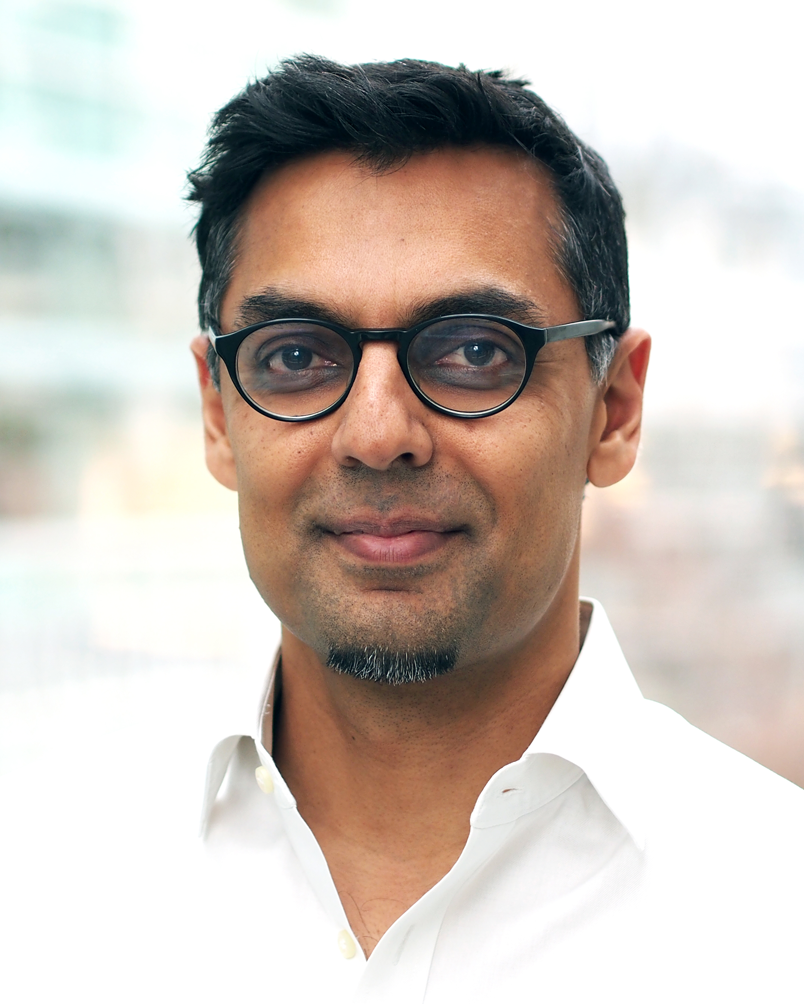 For pioneering research on the globalization of infectious diseases that has informed international policy, and for founding BlueDot, a Toronto-based tech company that protects people around the world from infectious diseases with data-driven technologies.
Kamran Khan is an Associate Professor in the Department of Medicine and the Dalla Lana School of Public Health, and a Clinician-Scientist at the Li Ka Shing Knowledge Institute at St. Michael's Hospital. He is an internationally recognized scientist who has pioneered novel areas of research on the globalization of infectious diseases, including real-time tracking and predicting of infectious disease risks using big data, artificial intelligence, and disease modelling.
Dr. Khan's research has influenced international policy during global health emergencies. For example, during the 2016 Zika outbreak in the Americas, he advised the World Health Organization's Emergency Committee on key policy decisions, including possible cancellation or postponement of the Brazil Summer Olympic Games. During the same outbreak, his research – conducted under time-sensitive conditions with the U.S. Centers for Disease Control and Prevention (CDC) – informed travellers' health policy, identifying specific geographic areas where people could safely travel with minimal risk from Zika virus infection.
An innovator-entrepreneur, Dr. Khan founded BlueDot in 2013, a social benefit corporation that created the world's first global early warning system for infectious diseases. Through BlueDot Dr. Khan has supported numerous national and multi-national organizations, including the CDC, the Public Health Agency of Canada, the European Centre for Disease Prevention and Control, the Association of Southeast Asian Nations, and Global Affairs Canada. He holds four patents, with five pending. He has received multiple accolades for his work transcending clinical medicine, academic research, and entrepreneurship, including the Governor General's Innovation Award, the Ernest C. Manning Innovation Award, Techvibes' Canadian Innovation Award, and the Canadian Medical Association's Joule Innovation Grant.
Tania Li
Faculty of Arts and Science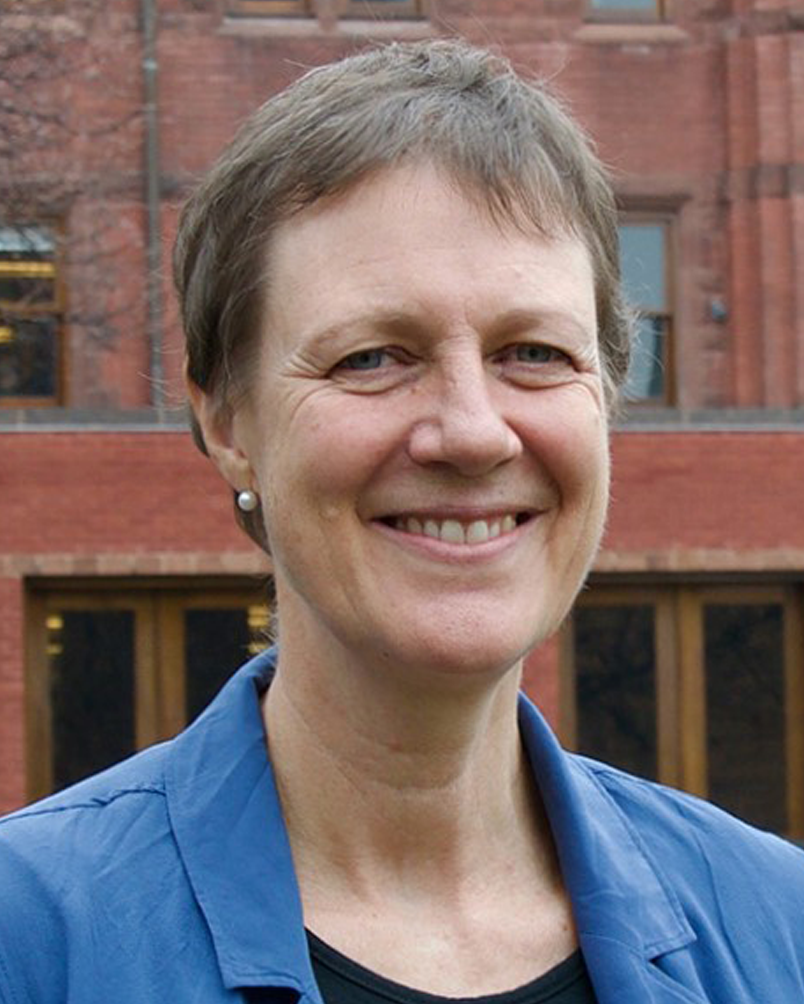 For research that has demonstrated fatal flaws in growth-promoting development policies and outlined more equitable alternatives, shaping rural development research and policy internationally.
Tania Li is a Professor in the Department of Anthropology, a Fellow of the Royal Society of Canada, and a world-recognized scholar with extraordinary impact both within and beyond academia. A socio-cultural anthropologist, her research concerns the challenges of equitable and sustainable rural development, with a particular focus on Indonesia.
Professor Li's research is rigorously empirical, as she conducts multi-year, primary fieldwork in rural sites where villagers wrestle with market pressures and state directives, as well as growth-oriented development schemes. She examines the fate of people who are squeezed off their land but cannot find paid work, and the predicament of educated, unemployed youth who desperately seek pathways to modern lives. Her research punctures myths about the effectiveness of high growth agriculture to bring benefits to all, and promotes serious, grounded debate about how rural poverty can be reduced, and new forms of impoverishment avoided. Over two decades, Professor Li's work has definitively shaped both research and policy in the fields of transnational farmland investment, food sovereignty, indigenous land rights, labour displacement, rural livelihoods and land grabbing. Global Affairs Canada, the European Parliament, and official development policy agencies in France and Indonesia have sought her expert advice. Development scholars, practitioners and advocacy groups in Asia, Africa, Europe and the Americas draw on her powerful, accessible, widely translated, readily-usable knowledge to devise practical solutions for the complex development challenges they encounter in diverse sites. Professor Li's impactful research was recently recognized with the 2018 Insight Award from the Social Sciences and Humanities Research Council, and her appointment to the prestigious rank of University Professor.
Jeffrey Rosenthal
Faculty of Arts and Science
For contributions to public discourse about the importance of quantitative reasoning, and efforts to improve a variety of societal problems through application of statistical analysis.
Jeffrey Rosenthal is a Professor in the Department of Statistical Sciences and a Fellow of the Royal Society of Canada. An internationally renowned statistician, his outstanding academic career has included several top honours for excellence in research and teaching, including the prestigious President's Award from the Committee of Presidents of Statistical Societies (COPSS).
Professor Rosenthal's bestselling 2005 book Struck By Lightning: The Curious World of Probabilities, published in 16 editions and 10 languages, introduced an understanding of probability and statistics to lay readers around the world. His tireless public efforts to provide reasoned, quantitative analysis of many important social issues have enhanced the numerical literacy and logical thinking of thousands of Canadians, opening the door to inclusion in important social dialogues. His statistical analysis demonstrating the improbability of lottery "insider wins" became front-page news, subsequently driving the Ontario Ombudsman's investigation and significant lottery policy reforms, and ultimately leading to criminal investigations and to payments of more than twenty million dollars. His novel application of statistical textual analysis to the writing styles of U.S. Supreme Court Decisions demonstrated that these decisions are increasingly drafted by law clerks, exemplifying the potential of statistics to provide quantitative insights into legal practice. Professor Rosenthal continues his unique application of statistical analysis in his 2018 book Knock on Wood: Luck, Chance, and the Meaning of Everything, which examines the concept of "luck" in its various senses, from the perspective of a professor of statistics.
Karan Singh
Faculty of Arts and Science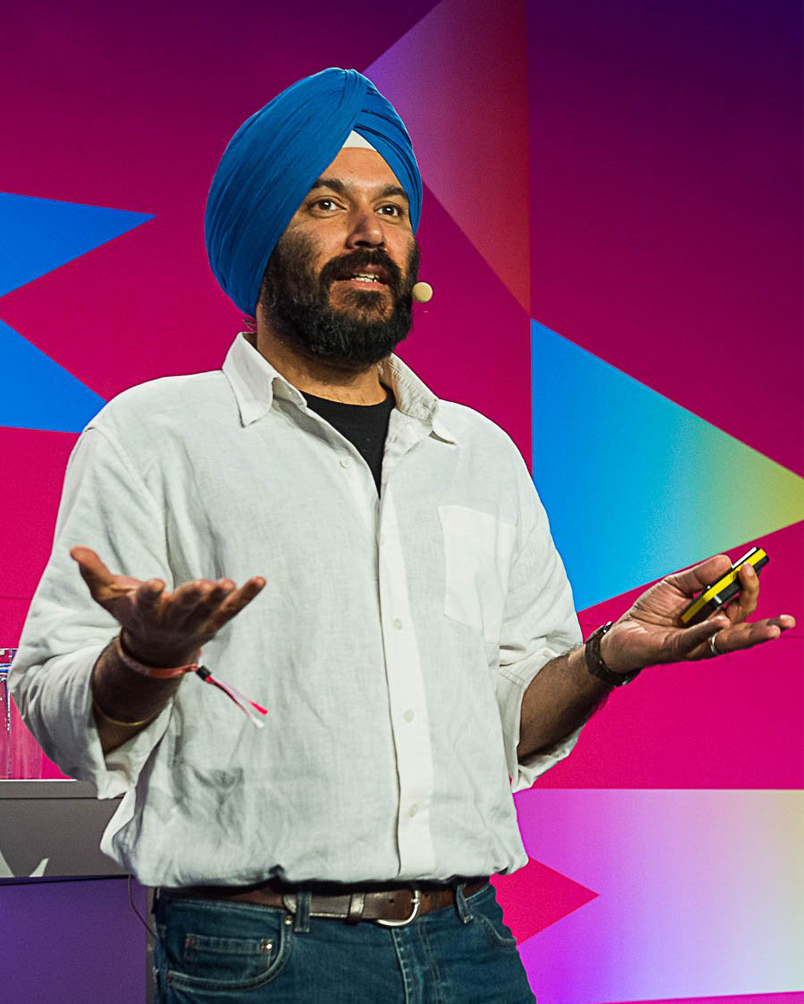 For contributions in computer graphics, design and animation, through the creation of commercial software, companies and the Oscar winning animation "Ryan".
Karan Singh is a Professor in the Department of Computer Science and co-director of the Dynamic Graphics Project Lab. Professor Singh's research in interactive computer graphics has had profound impact beyond academia, in the graphics industry and creative community, through commercial software tools, start-ups, and animated films.
His contributions include Academy Award winning industry software for animation, Maya (Technical Oscar 2003), and reverse engineering, Paraform. He was the Software R&D Director for the 2004 Oscar winning animation film Ryan, and has contributed significantly to other award winning animations. He has co-founded a number of start-ups including Sketch-2, software for real estate planning and leasing (now FindSpace); MeshMixer, design software for 3D printing (acquired by Autodesk in 2011); Flatfab, software for rapid prototyping using laser-cutters (University of Toronto Inventor of the Year Award 2015); and most recently JALI Inc., tools for expressive facial animation, and JanusVR, an immersive web browsing platform for AR/VR and immersive web community with over 150,000 users. MeshMixer, Flatfab and JanusVR are free, open source software, benefiting the 3D printing and laser-cutting maker community of creative professionals, and immersive web experience community respectively. These pieces of software have active user bases and have been downloaded hundreds of thousands of times worldwide. The research behind Professor Singh's creative software tools is highly innovative, having been published at the very top venues in Computer Graphics and Human Computer Interaction, and protected by numerous patents.
Lisa Austin
Faculty of Law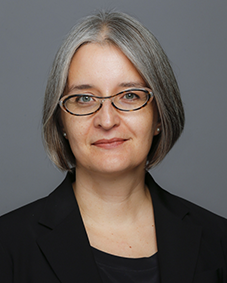 Lisa Austin is a professor of law and the Chair in Law and Technology. She is cross-appointed to the Department of Electrical and Computer Engineering. She is a Connaught Scholar and co-founder of the Information Technology, Transparency, and Transformation (IT3) Lab, which seeks multidisciplinary solutions to problems involving privacy and transparency.
Professor Austin is Canada's leading academic on privacy law and she has a strong international reputation for her work in the field, which focuses on the limits of existing privacy law frameworks and theoretical models to deal with the informational challenges of the 21st century. Her work has had a broad impact on the development of law and policy within Canada. Several core ideas in Professor Austin's academic scholarship have had a major impact on prevailing legal views within Canada. These include arguments justifying a privacy interest in public spaces and in relation to public records; critiquing the role of consent in private sector privacy models; understanding the privacy interests in communications metadata; and outlining the constitutional dimensions to privacy interests in cross-border data flows—issues that have broad implications for the privacy of all Canadians and their personal information. Her work has been cited by many Canadian courts, including multiple times by the Supreme Court of Canada, and has had a major impact on prevailing legal views, influencing legislators and regulators. She was invited to co-write the Canadian Judicial Council's policy on access to court records. This policy has influenced how courts manage access to their records and has been cited by the Privacy Commissioner of Canada and the Federal Court in a case dealing with the privacy interests raised by search engines indexing court records. Prof. Austin shares her work widely with the community, and in turn gains a stronger understanding of the needs of the community and the problems they face.
Zubin Austin
Leslie Dan Faculty of Pharmacy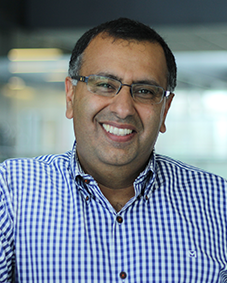 Zubin Austin is a professor and Koffler Research Chair at the Leslie Dan Faculty of Pharmacy. He is an award winning educator, having received the Association of Faculties of Pharmacy of Canada Education Excellence Award, the province of Ontario's leadership in Faculty Teaching Award, and has been named a 2016 Canadian Academic leader by pharmacy Business Magazine.
Professor Austin is an international leader in the area of bridging education for internationally educated health professionals (IEHPs). The central focus of Professor Austin's work has been to support better integration of IEHPs into the workforces of Canada and other countries at a time of skills shortages in many parts of the world. His work has been recognized as a "best practice model" by the Conference Board of Canada, the Government of Ontario, and the Ministry of Citizenship and Immigration (Government of Canada). In 2014, he was commissioned by the Health and Care Professions Council (HCPC) in the UK (the largest regulatory body for health professionals in the world) to produce a report titled "Preventing small problems from becoming big problems in health and care." His research has also been translated across disciplinary boundaries in work with national and provincial regulators in such fields as physiotherapy, occupational therapy, midwifery, nursing, and dietetics. He recently completed a report commissioned by the College of Physiotherapists of Ontario (CPO) focused on competency assessment that has been used nationally and internationally across diverse health and non-health professions. Thousands of IEHPs across more than a dozen health professions have completed educational programs and online modules that have been developed through Professor Austin's research program, and these IEHPs in turn have provided care to tens of thousands of patients across Canada and around the world.
Ron Deibert
Faculty of Arts & Science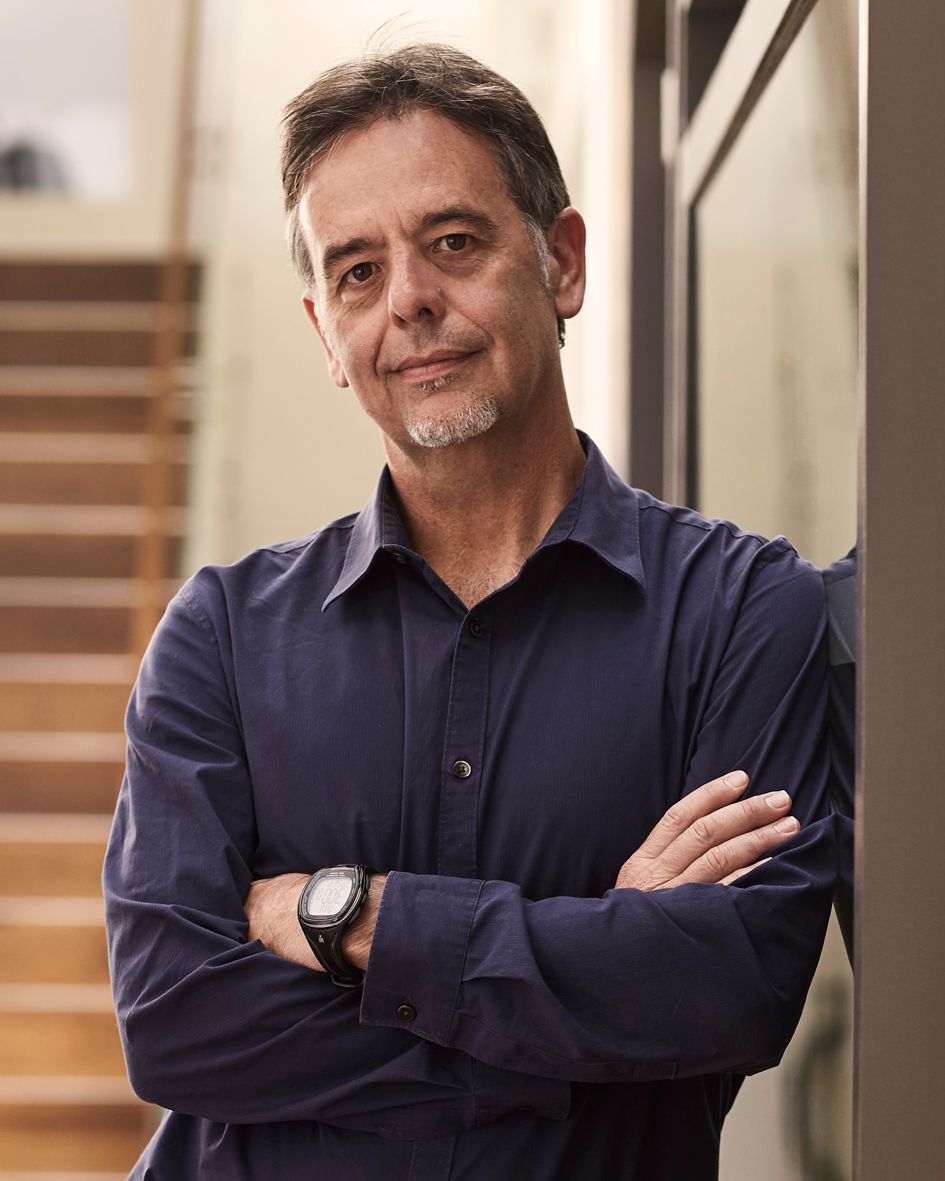 Ron Deibert is a professor of Political Science and Director of the Citizen Lab at the Munk School of Global Affairs, which undertakes interdisciplinary research intersecting global security, information and communication technology, and human rights. He is a recipient of the Order of Ontario and was awarded the Queen Elizabeth II Diamond Jubilee medal for being "among the first to recognize and take measures to mitigate growing threats to communication rights, openness, and security worldwide."
For over 15 years, Citizen Lab has researched and documented information controls that impact the openness and security of the Internet and threaten human rights, and is unrivalled in its international reputation. Professor Deibert's research has uncovered state surveillance and censorship threats around the world and has exposed corporations that have provided repressive regimes with technologies that allow them to conduct surveillance on citizens and censor its media. The impact of Professor Deibert's research beyond academia can be seen in the extensive media coverage Citizen Lab receives, as well as the awards and honours he and Citizen Lab have garnered. The impact of Professor Deibert's research has also played a key role in the development of technology that protects citizens' rights to Internet freedom and privacy, including software that allows users to bypass Internet censorship and an online tool that helps users formally request access to personal information being stored by their service provider. He has made it a priority to ensure that his findings are communicated beyond academia. He authored the book Black Code: Privacy, Surveillance, and the Dark Side of the Internet (2013), which was adapted into a feature-length documentary film ("Black Code") premiering at the 2016 Toronto International Film Festival and playing at film festivals worldwide.
Kathleen Gallagher
Ontario Institute for Studies in Education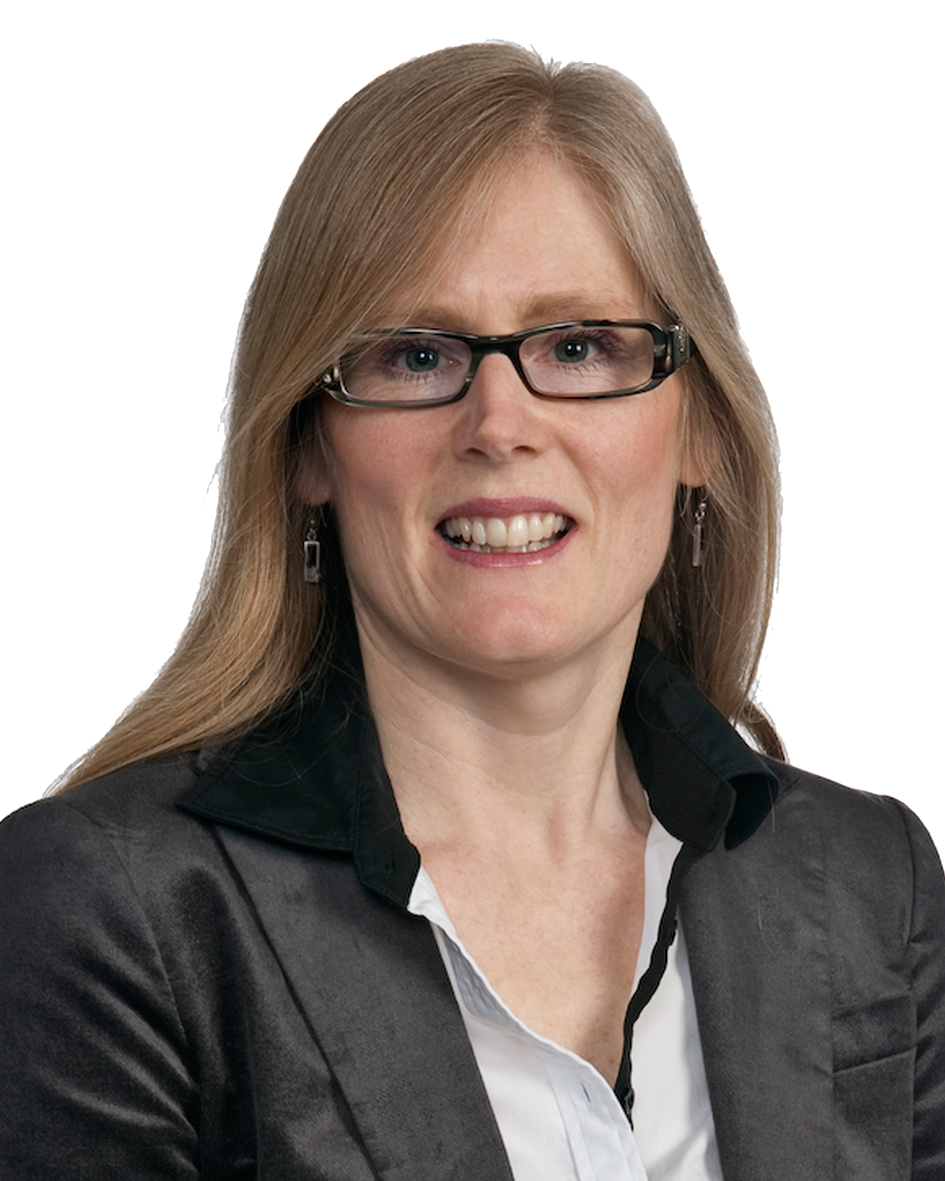 Kathleen Gallagher is a professor in the Department of Curriculum, Teaching and Learning. Professor Gallagher completed two terms as a Tier 2 Canada Research Chair (CRC), won a Tier 1 CRC at a competitor university and, remaining at U of T, earned the title Distinguished Professor in 2015. She helped found U of T's Centre for Urban Schooling.
A leading scholar of social inequality, youth, and schooling, Professor Gallagher has committed herself over the past two decades to research with and for the benefit of young people in marginalized communities—including low-income, poverty-stricken and homeless populations, refugee communities, and communities in which girls and women have been historically discriminated against. Through her pioneering research in drama education and schooling, which engages with questions around the arts, pedagogy, classroom relations, and wider social contexts, she has profoundly changed the lens through which young people are thought about and valued in societies. As a result of sustained and creative efforts to mobilize research findings beyond academia – via, for example, community-based research and outreach, public workshops, policy briefs, high-level networking, influential partnerships and collaborations with artists – Professor Gallagher's timely work has been taken up across professional, practitioner, governmental and non-governmental organizations and civil society communities, both in Canada and around the world. In particular, her expertise on youth, gender and schooling is regularly seized upon by national and international media outlets, educational associations, schools and institutions, legislative and policy organizations, and think tanks, as these bodies look to build effective strategies for improving the lives of disenfranchised youth. As such, her work has responded to issues affecting some of the most marginalized communities across the globe and here at home, impacting girls in India, girls/women and LGBTQ communities in Taiwan, refugees in Greece, together with socio-economically disadvantaged, homeless, and educationally struggling young people in the GTA and in other low-income regions across Ontario. Perhaps most importantly, Professor Gallagher has forged collaborative and enduring links between university research and community-based organizations, artists, and local, national and international non-profits, government agencies, and think tanks.
Andreas Laupacis
Faculty of Medicine
St. Michael's Hospital
Prof. Laupacis is also the recipient of the 2019 Carolyn Tuohy Impact on Public Policy Award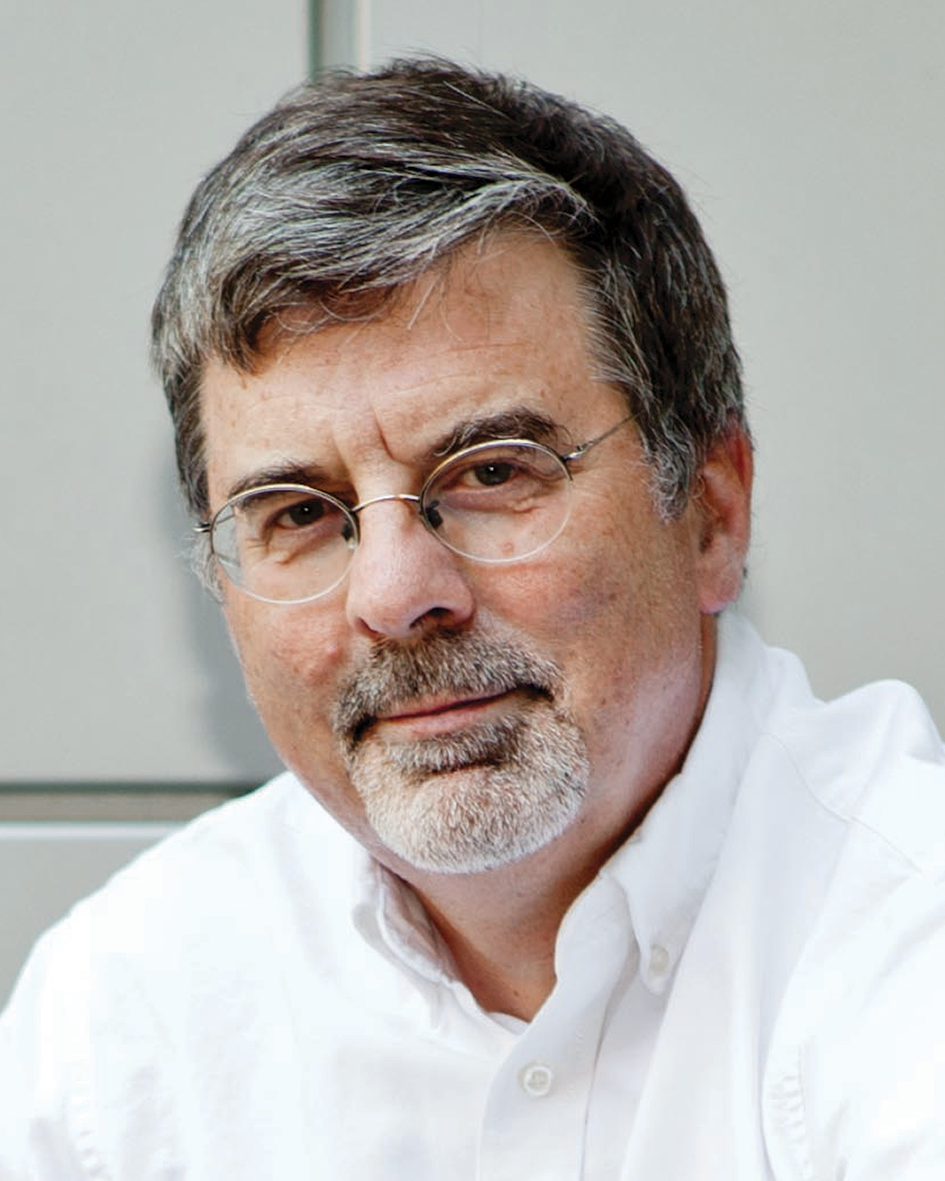 Andreas Laupacis is a professor in the Department of Medicine and the Institute of Health Policy, Management and Evaluation. He is also a general internist and the Executive Director of the Li Ka Shing Knowledge Institute at St. Michael's Hospital. Dr. Laupacis is a Fellow of the Royal Society of Canada and, among other awards, was the inaugural recipient of the Canadian Institutes of Health Research Barer-Flood Prize in Health Services and Policy Research.
Dr. Laupacis is an internationally recognized health services researcher who has made a fundamental impact in a number of areas including clinical, health services, health economics, and health policy research. His impact is demonstrated in a numbers of firsts: he introduced the concept of "number needed to treat"; he introduced research that prevented strokes worldwide; he was one of the first physicians in Canada to advocate for cost-effectiveness studies in health care decision-making and has thereby changed the way governments integrate science into policymaking; and he advocated for the inclusion of patients' voices. As a general internist and palliative care physician, Dr. Laupacis' research and health policy work has always been grounded in an understanding of the needs of patients. As such, he was one of the first to articulate the need for greater involvement of patients in research and health policy making, which is now increasingly common. In academic and non-academic settings, Dr. Laupacis has advocated for the use of research evidence in crafting health care policy, and for greater patient and public involvement in the setting of research and health policy priorities. Most recently, he has elevated the level of public discourse about health policy in Canada with widely read websites that are used by those working within the health care system, in medical education, and by students, journalists, and the general public (healthydebate.ca).
Paul Santerre
Faculty of Dentistry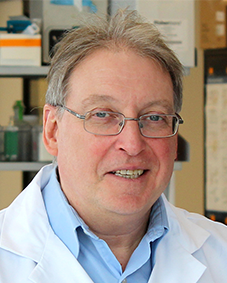 Paul Santerre is a professor of Dentistry with a cross-appointment at the Institute of Biomaterials and Biomedical Engineering (IBBME). Professor Santerre's research and innovation activities have been recognized by numerous awards, including the NSERC Synergy Award for Innovation in Partnerships of Small and Medium Sized Companies, the Governor General's Award for Innovation, and the Ernest C. Manning Principal Award for Entrepreneurship.
Professor Santerre is sought after internationally for his expertise in polymeric biomaterial design and biostability of implant materials. This work has led to the development of novel technologies that established startup Interface Biologics (IBI), and more recently, Polumiros Inc. His entrepreneurial activities beyond academia are guided by the urgent need to translate scientific discoveries and innovations into tangible health care benefits, and have culminated in 60 awarded patents to date with 38 patents in progress. Professor Santerre's inventions cover a very broad range in the area of regenerative biomaterials, including cardiovascular and musculoskeletal applications, as well as novel dental materials and tissue fillers for women undergoing lumpectomies after cancer surgery. Another key example of the impact of these inventions is Interface Biologics's clot reduction technology, which is now pivotal to the successful use of catheter products in the medical field. This innovation has gone on to transform the lives of many tens of thousands of people around the world who depend on blood catheter technologies. Professor Santerre's innovative research is impacting life-science jobs, healthcare and quality of life, commercial innovation, and experiential learning.
Zindel Segal
University of Toronto Scarborough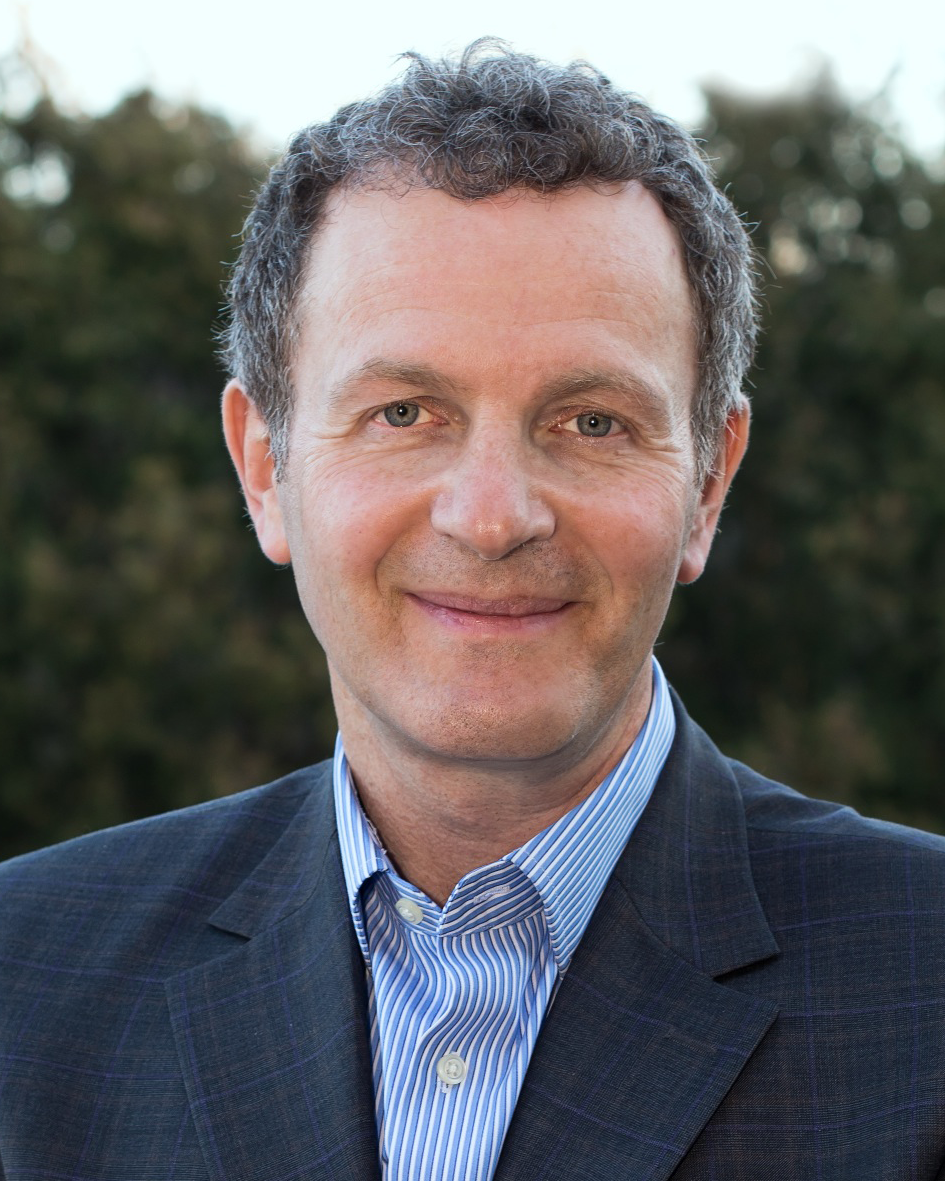 Zindel Segal is Distinguished Professor of Psychology in Mood Disorders and a Senior Scientist in the Campbell Family Mental Health Research Institute at the Centre for Addiction and Mental Health. He is the recipient of several awards, including the Douglas Utting Research Prize and the Mood Disorder Association of Ontario's Hope Award.
Professor Segal is the creator and developer of Mindfulness Based Cognitive Therapy (MBCT), a novel treatment that prevents relapse in clinical depression. His work is already having an important impact on the treatment of mental health in North American and the U.K., and will soon be extended globally through the training of mindfulness-based therapists and the launch of online MBCT treatment programs. Professor Segal's relatively low-cost therapeutic technique has been shown to be as effective as antidepressant medication for preventing relapse of depression, without the serious side effects. MBCT can be delivered in person or online by trained therapists, reducing burdens on national health care systems in multiple ways, and the treatment is couched in the language of mindfulness and resilience which has been found to be significantly less stigmatizing than the languages of psychotherapy or psychopathology, promoting uptake in treatment. Globally, national health systems have adopted MBCT because it is both effective, and with its group structure, often significantly cheaper than the alternatives. MBCT is recommended in a number of national (USA, Canadian, UK) Depression Treatment Guidelines as a first line intervention for preventing depression relapse. Prof. Segal's work has reached the general public in impressive numbers. His 10 books, including The Mindful Way Through Depression and Mindfulness-Based Cognitive Therapy, have sold over 350,000 copies worldwide and have been translated into 15 languages.
Manage nominations for the President's Impact Awards
Coordinate activities of the President's Impact Academy
Staff
Manager, University Awards & Honours
Office of the Vice-President, Research & Innovation (OVPRI)