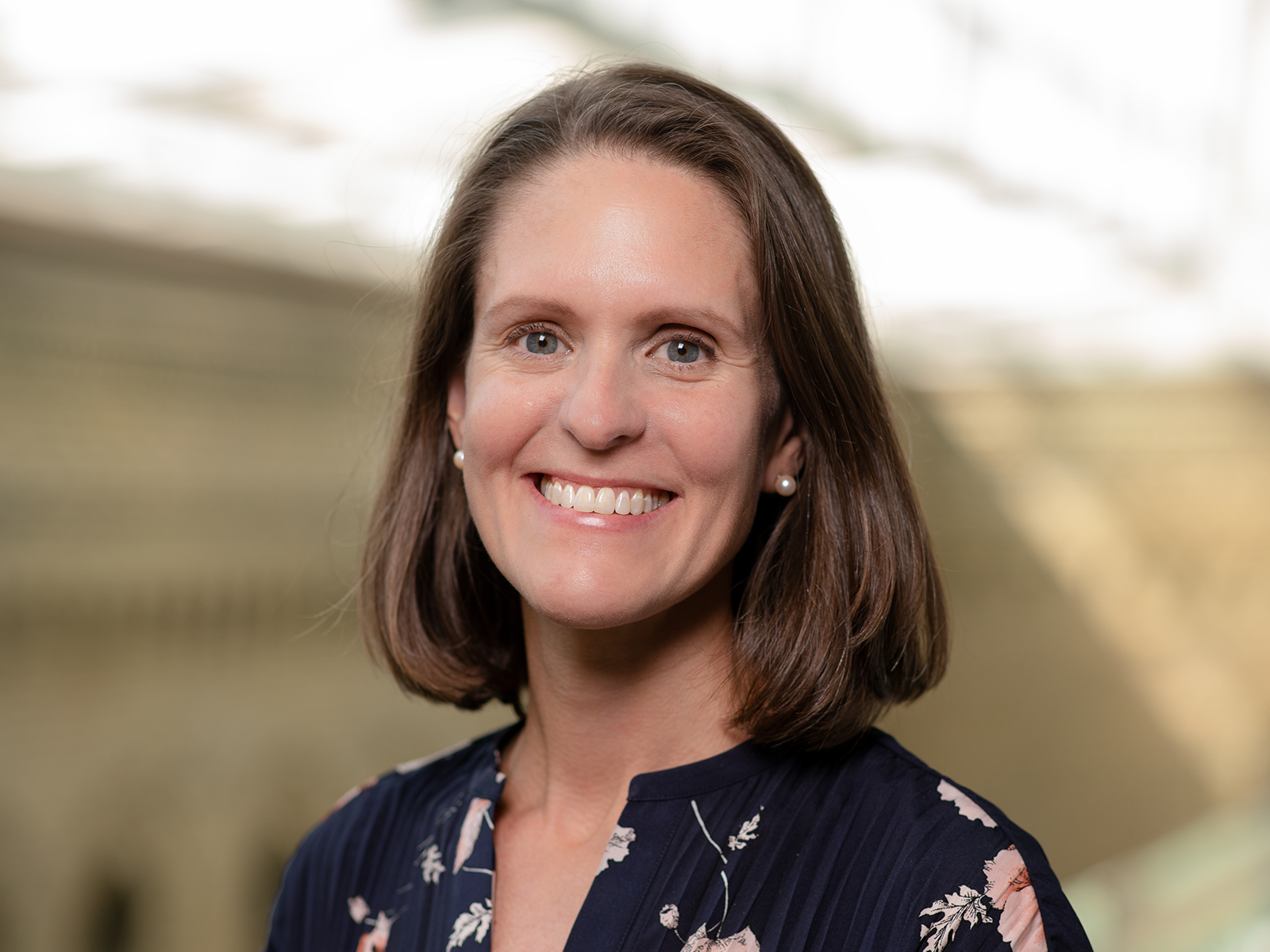 Chief Administrative Officerrenee.brost@utoronto.ca
Renée Brost provides leadership, strategic direction and sound management to operations and business administration within the Research and Innovation portfolio, ensuring that plans, benchmarks, and policies are in place to support the mission of the Division. She oversees the department of the Vice-President, Research & Innovation (VPRI) Budget & Operations team, the Systems & Tools team, and the Education & Outreach initiative. The Chief Administrative Officer (CAO) is responsible for leading the VPRI's annual budget process and provides strategic advice to the Vice-President, the Executive Team and senior staff on a wide range of initiatives to optimize the Division's capacity to perform its service mandate for the University of Toronto (U of T). Previously Ms. Brost contributed to the U of T community as Manager, Finance and Administration at the Donnelly Centre for Cellular and Biomolecular Research and a Research Manager at the Banting and Best Department of Medical Research. Prior to joining U of T she held various technical research and laboratory operations roles in industry, government and academia.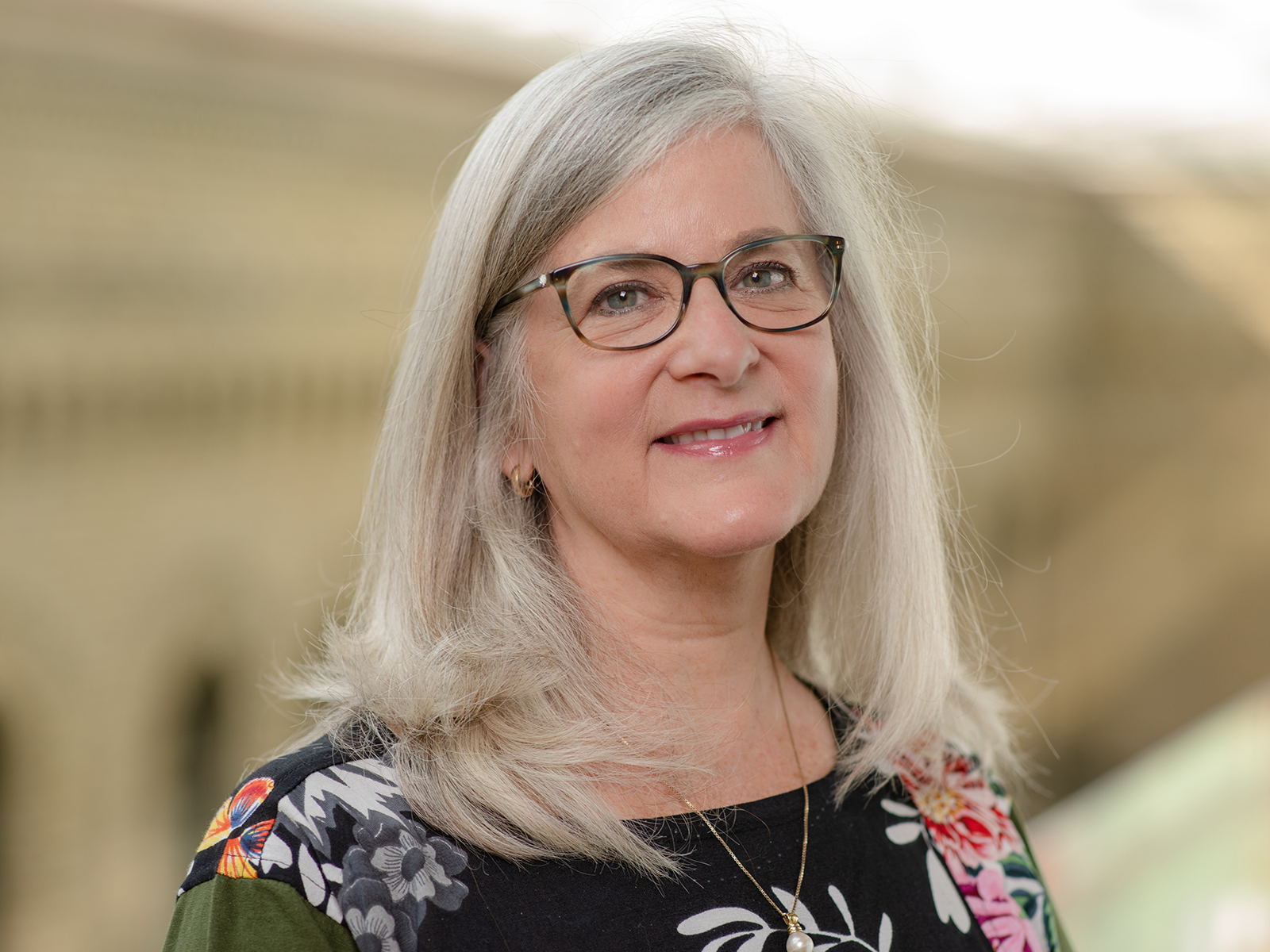 Assistant Vice-President, Research Servicesj.chadwick@utoronto.ca
A U of T employee for more than 35 years, Judith Chadwick oversees U of T's Research Services Office (RSO), which comprises the Agency & Foundation Funding Team (Tri-Agency, foundations, U.S. & International funders), the Institutional Initiatives team (Canada Excellence Research Chairs, Canada Research Chairs, Canada Foundation for Innovation, Genome Canada, Ontario matching funding), Major Programs (Canada First Research Excellence Fund, Advanced Research Computing, etc.) and Internal Programs. Under her leadership, the RSO enables faculty members in the attraction and administration of hundreds of millions in research sponsorship annually. Ms. Chadwick is also Program Director for U of T's Connaught Fund, which invests more than $4 million annually in emerging and established scholars. She has served in leadership positions on a number of local, provincial and federal level committees and working groups. She holds a M.Ed. in Higher Education Leadership from the Ontario Institute for Studies in Education (OISE) and a B.A. in Political Science and English from U of T.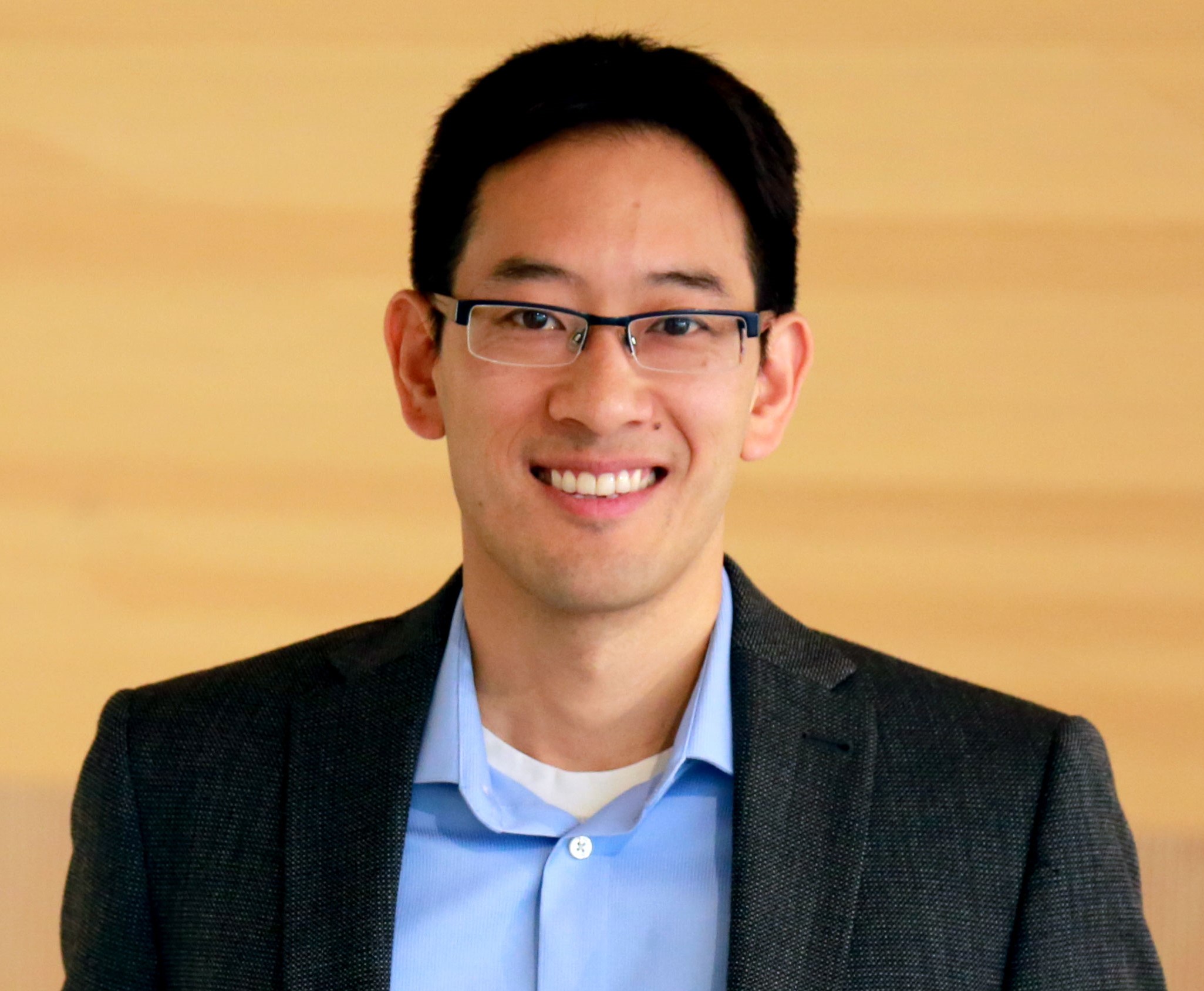 Associate Vice-President and Vice-Provost, Strategic Initiativestcy.chan@utoronto.ca
Timothy Chan serves as the Associate Vice-President and Vice-Provost, Strategic Initiatives leading the identification, assessment, prioritization and support of strategic, cross-divisional, excellence driven, institutional initiatives. He works with the Vice-Presidential and Provostial portfolios and academic divisions to coordinate on resources from external agencies and organizations.
Timothy Chan is the Canada Research Chair in Novel Optimization and Analytics in Health, and Professor in the Department of Mechanical and Industrial Engineering. He is an affiliate of the Vector Institute, University Health Network, and Unity Health Toronto. He has served as the Director of the Centre for Analytics and AI Engineering, the Director of the Centre for Healthcare Engineering. and the Associate Director, Research and Thematic Programming of the Data Sciences Institute.
Professor Chan's research focuses on the development of novel optimization methods and their application to solve complex decision-making problems in healthcare, medicine, sustainability, and sports. He has over 100 publications and his research has been featured by CNN, ABC, CBC, ESPN, the Globe and Mail, Toronto Star, Boston Globe, and World Economic Forum. He has been an advisor to the Heart and Stroke Foundation, Ontario Ministry of Health, Canadian Tire Jumpstart Charities, and the Canadian Olympic Committee.
Professor Chan received his BSc in Applied Mathematics from the University of British Columbia, and his PhD in Operations Research from the Massachusetts Institute of Technology. Prior to joining the University of Toronto, Professor Chan was an Associate at McKinsey & Company, where he advised companies in the fields of medical device technology, travel and hospitality, telecommunications, and energy on issues of strategy, organization, technology, and operations.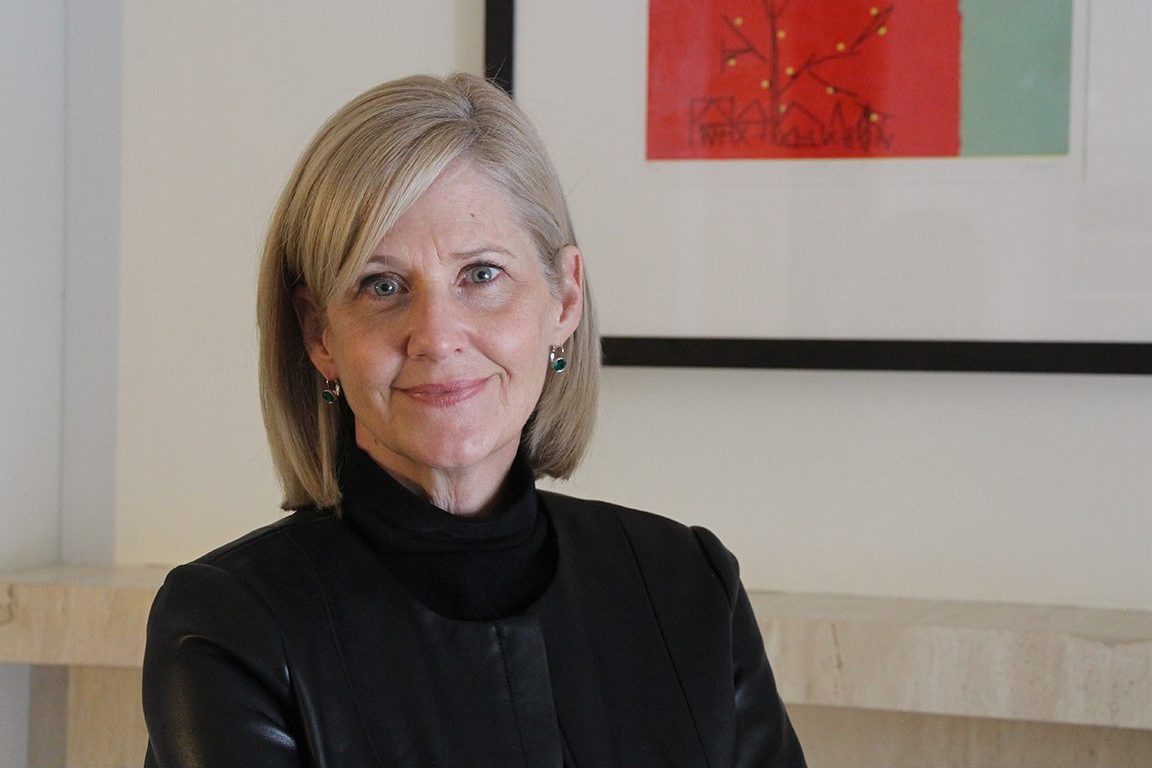 Associate Vice-President, Researchbarbara.fallon@utoronto.ca
The Associate Vice-President, Research reports to the Vice-President, Research & Innovation, and Strategic Initiatives and has an integral role in furthering the strategic goals of the University including working with Academic Divisions to define and track quantitative measures, further developing our culture of excellence in research and resourcing and supporting major team grants that benefit teams of faculty members. Barbara Fallon holds a Canada Research Chair in Child Welfare at the Factor-Inwentash Faculty of Social Work. Her research focuses on the collection and sharing of reliable, valid national and provincial data to provide an evidence-based understanding of the trajectories of children and families in the child welfare system. Her other research interests include comparisons of child protection systems and the contribution of worker and organizational characteristics to child welfare decision making. Dr. Fallon's transdisciplinary work, including as one of the co-leads of the Fraser Mustard Institute of Human Development Policy Bench, disseminates critical information to promote optimal child health and well-being.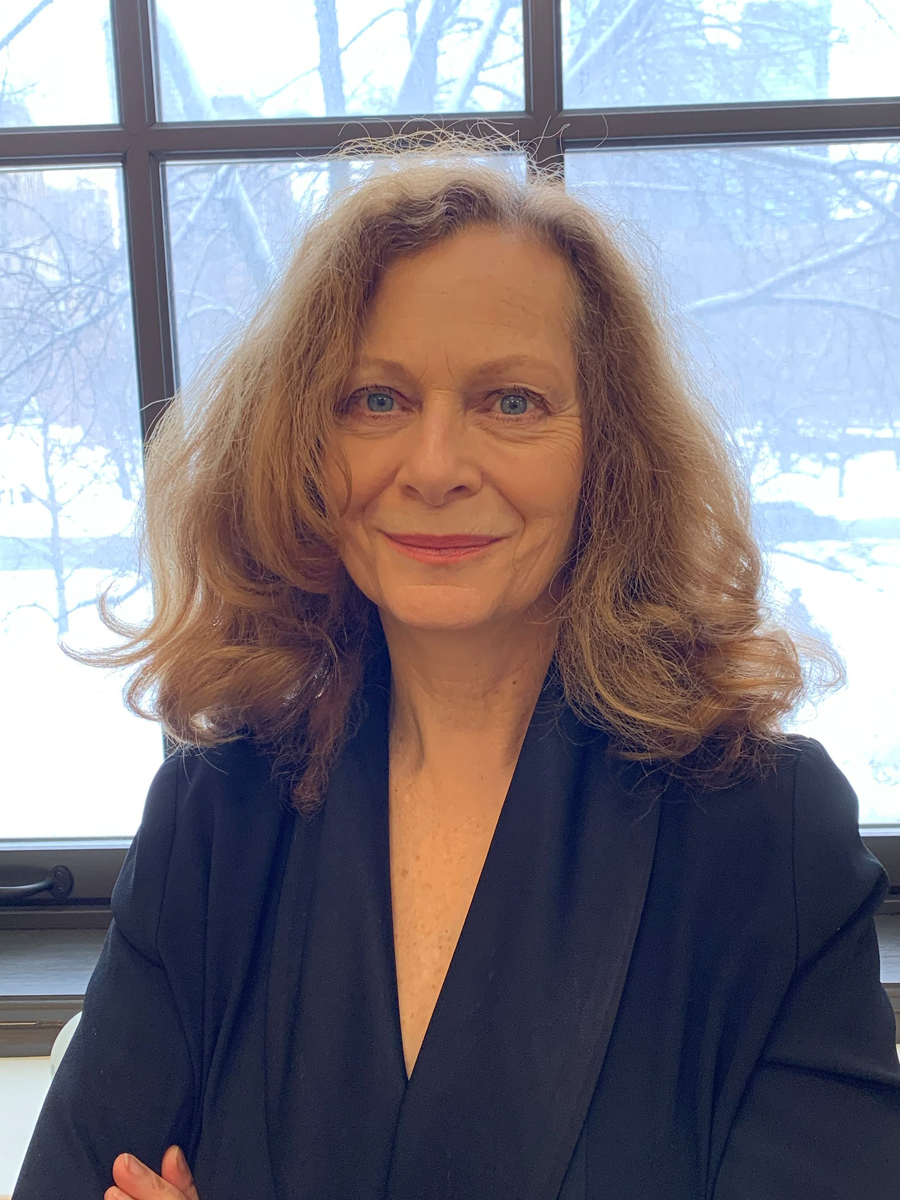 Associate Vice-President, Research Oversight and Compliancelorraine.ferris@utoronto.ca
Professor Ferris oversees the Research Oversight and Compliance Office (ROCO) and provides academic leadership in the areas of research oversight and compliance. ROCO includes human and animal research ethics, environmental health and safety, and research financial reporting and audit. The role of ROCO is to ensure that the University adheres to all research-related ethical, legal and financial reporting requirements so that the University's world class researchers can conduct their work in an ethical, safe and responsible environment.
In addition to ROCO's oversight role, Professor Ferris also coordinates the University's internal processes pertaining to allegations of research misconduct and she works closely with the academic divisions to increase awareness of the importance of research integrity and the responsible conduct of research. Professor Ferris is the University's delegated authority for the review and management of significant conflict of interest declarations for NIH-funded research.
Professor Ferris is a tenured Professor in the Dalla Lana School of Public Health and an Adjunct Scientist at the Institute for Clinical Evaluative Sciences. She holds a PhD in psychology and two LL.M degrees (Alternative Dispute Resolution and Administrative Law). Her research interests include public health, medico-legal policy, women's health and health services research. She has served as President for the World Association of Medical Editors (WAME), is now a WAME Trustee. She is the Chair of the WAME Ethics and Policy Committee. Professor Ferris is on the editorial boards of Medicine and Law, Research Integrity and Peer Review and International Journal of Occupational and Environmental Medicine.
Prior to joining the Office of the Vice-President, Research and Innovation, Professor Ferris served as the Associate Vice-Provost, Health Sciences Policy and Strategy and as a Special Advisor to the Vice-President, Research and Innovation.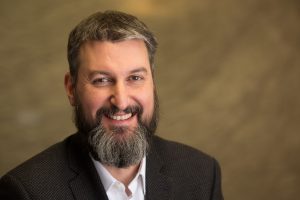 Associate Vice-President, International Partnershipsalex.mihailidis@utoronto.ca
Professor Alex Mihailidis was appointed Associate Vice-President International Partnerships on September 1, 2019. Professor Mihailidis is currently the Barbara G. Stymiest Research Chair in Rehabilitation Technology at the University of Toronto and Toronto Rehab Institute. He is also the Scientific Director of the AGE-WELL Network of Centres of Excellence, which focuses on the development of new technologies and services for older adults. He is a Professor in the Department of Occupational Science and Occupational Therapy (U of T) and in the Institute of Biomaterials and Biomedical Engineering (U of T), with a cross appointment in the Department of Computer Science (U of T).
Professor Mihailidis has been conducting research in the field of pervasive computing and intelligent systems in health for the past 15 years, having published over 150 journal papers, conference papers, and abstracts in this field. He has specifically focused on the development of intelligent home systems for elder care and wellness, technology for children with autism, and adaptive tools for nurses and clinical applications. He currently holds several major research grants from internationally recognized funding agencies to support this work (including the Canadian and American Alzheimer Associations, NSERC, and CIHR). His research has been completed through collaborations with other researchers in this field from Canada, the United Kingdom, and the United States, and with various industrial partners.
Professor Mihailidis is also very active in the rehabilitation engineering profession, currently as the Immediate Past-President for RESNA (Rehabilitation Engineering and Assistive Technology Society of North America). He was also named a Fellow of RESNA in 2014, which is one of the highest honours within this field of research and practice. Professor Mihailidis received a B.A.Sc. in Mechanical Engineering from University of Toronto in 1996, a M.A.Sc. in Biomedical Engineering in 1998 from the University of Toronto, and a PhD in Bioengineering (Rehabilitation Engineering) in 2002 from the University of Strathclyde (Glasgow, Scotland).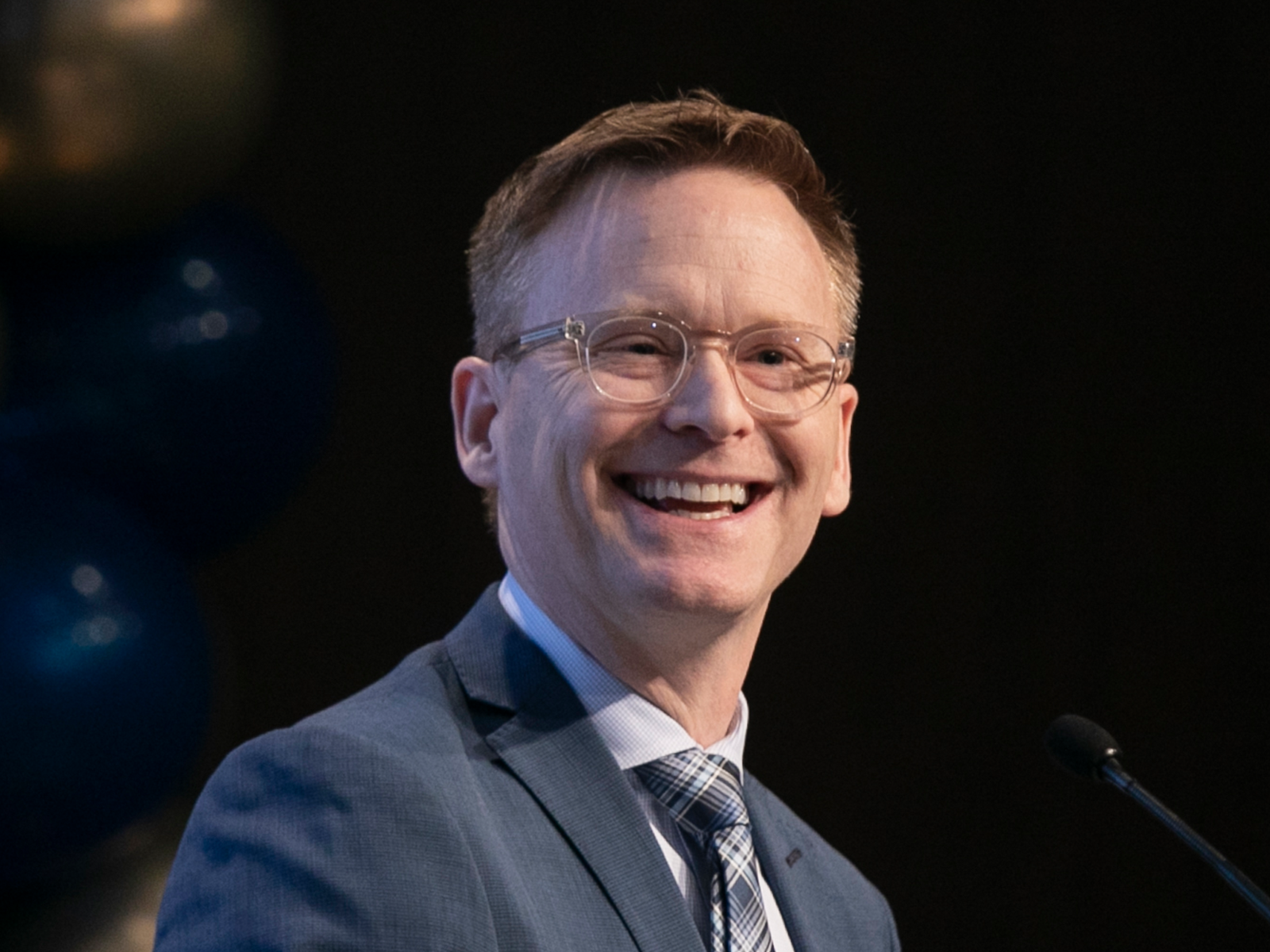 Assistant Vice-President, Innovation, Partnerships and Entrepreneurshipderek.newton@utoronto.ca
Derek Newton is the Assistant Vice-President, Innovation, Partnerships and Entrepreneurship at the Innovations & Partnerships Office (IPO) which helps build successful partnerships between industry and the U of T research community and also manages the university's portfolio of intellectual property. Derek has held previous senior roles at Western University, where he served as Director (Acting) of the Office of Research Development and Services and the Office of Research Ethics. He has also worked at a large biotechnology funding organization and a boutique consultancy specializing in biotechnology. He holds two degrees in biochemistry and a PhD from U of T in biomedical research and is multi-published in peer-reviewed journals. His combination of academic and professional experience has helped him build strong relationships with researchers and the private sector.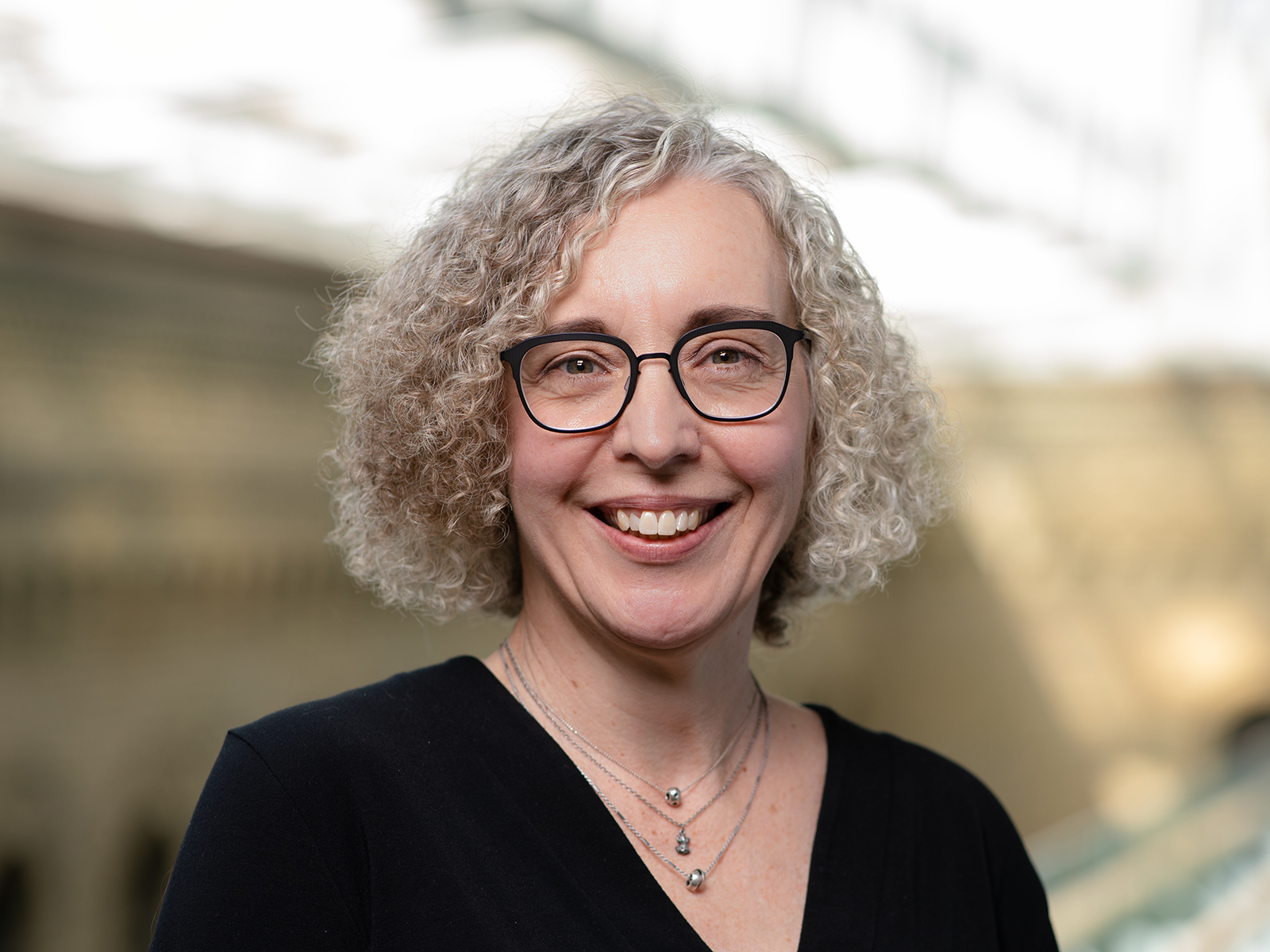 Executive Director, Strategy and Office of the Vice-Presidentstephannie.roy@utoronto.ca
Stephannie Roy leads the management of the Office of Vice-President and activities that advance and celebrate the excellence of U of T's researchers and innovators. She oversees the Strategic Engagement team with responsibility for the institutional research honours and awards strategy, the VPRI Annual Report, announcements and events, management of Vice-Presidential standing committees, communications and marketing, and collaborations with the Vice-Presidential portfolios and the President's Office. In previous roles in VPRI and in the Office of the Vice-Provost, Faculty and Academic Life, Stephannie lead a number of important institutional projects including the Alumni Impact Survey, analysis for the Speaking Up employee engagement surveys and the implementation of 2015 policy changes for teaching-stream and pre-tenure faculty. Joining the U of T community in 1996, Stephannie holds a PhD in Sociology and Equity Studies in Education from OISE and conducted post-doctoral research at the Faculty of Kinesiology and Physical Education examining the production, transmission and reception of health messages in the news media.