Hippocamera is a memory augmentation technology that aides in the recall and storage of memories
The technology features novel methods to tag and replay recorded moments to promote rich reliving and storage of experiences
In older adults with memory impairments, memories become weaker and it is more difficult to chain related memories together. This can produce a disorienting and isolating lack of coherence. Hippocamera aims not only to boost memory for single events, but to reinforce relationships between meaningfully-connected people and events.
HippoCamera Video from Carson Pun on Vimeo.
OPPORTUNITY
Age-related memory loss is typically characterized by impoverished retrieval of event-specific details and is thought to reflect reduced hippocampal integrity. This decline in rich autobiographical memory diminishes one's sense of identity and autonomy, leading to a vicious cycle of social isolation and depression, which in turn exacerbates memory loss.
15% of individuals over the age of 65 (564,000 Canadians) are currently living with dementia. By 2031, it is expected that 937,000 people will be afflicted. It is the nation's most expensive condition, costing $33 billion annually (a figure set to rise to $293 billion by 2040).
Worldwide, nearly 44 million people have Alzheimer's or a related dementia, including more than 5.5 million Americans (including 8.4 million Americans 65+ by 2030)
STATUS
The team continues to engage in partnerships with assisted living facilities
An app has been developed and the technology is available for licensing
Future work includes:

Automatically increasing the replay of positive memories
On-screen labeling of names and locations during replay
"On-demand" replay of memories that are relevant to the current situation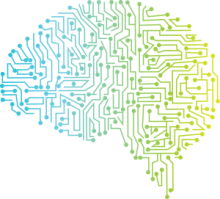 ID:
P1983
Keywords:
Advanced Health Technologies , Artificial Intelligence (AI) , Cameras , Communications , Companies , Digital Media , Health & Related Life Sciences , Image and video processing , Learning and Memory , Mobile Apps , Neurological Disorders , Smartphones , Software
Technology Analyst, Information Technology
Innovations & Partnerships Office (IPO)